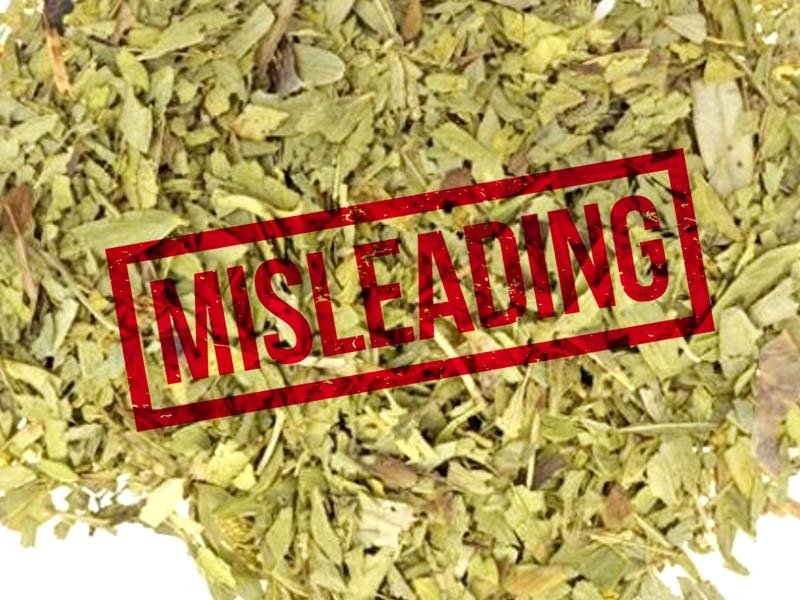 ---
Tribune Fact Check: Sana Makki — a cure for Covid-19?
The Express Tribune found the claim to be misleading as no scientific evidence proves senna leaves can cure virus
---
KARACHI: Photos and videos detailing how consuming leaves of the senna plant or sana makki can cure Covid-19 have gone viral.

The Express Tribune found the claim to be misleading as health experts concede that the herbal treatment can boost immunity, however, it is in no way a cure for the deadly virus.

Posts on social media platforms and whatsapp messages proliferated after Nazir Ahmed, a herbal doctor based in the United Kingdom, claimed that he had cured over 150 Covid-19 patients with the tea specially prepared with the plant.


"So many coronavirus postivie patients results came out negative after they took my herbal tea...I challenge the UK and Pakistani government that this will surely cure anyone suffering from the virus within a day," Ahmed professes in the video that was viewed almost a 1oo,000 times on Youtube alone.




Dr Tahir Shamsi, head of the National Institute of Blood Diseases said the herbal treatment boosts immunity.

"The herb has been used in allopathic medicine for centuries now with hakims and physicians alike using it to help cure chronic constipation," he went on to say.

Sennoside and anthraquinone are two substances found in Sana Makki leaves which help reduce inflammation, as well as, swelling of the throat during influenza.

Tribune Fact Check: Can you get Covid-19 twice?

Dr Tahir warned that these benefits are outweighed by its side effects "as everyone responds differently to it".

President of Infection Control Society of Pakistan Dr Rafiq Khanani said that "certain doctors" termed the plant as useful at the early stages of coronavirus.




He, however, refrained from advising the consumption of the herbal treatment in large doses.

He said that the Drug Regulatory Authority of Pakistan was mulling over conducting a clinical trial of the herb to treat the coronavirus.

"A raft of remedies have been tabled for this virus. As a lion's share of those infected are asymptomatic and don't require any treatment.So anyone who survives Covid-19 should not take it upon themselves to make such claims".




Dr Rafiq said that in evidence based medicine randomised control trials are used to prove if a treatment is effective, adding that,"I as a scientist can definitely say that this claim is unproven".

The head of the Infection Control Society of Pakistan said that propogating unproven claims is harmful as it creates a "false sense of satisfaction who takes it as a curative remedy instead of other scientifically proven therapies".

The World Health Organization (WHO) in a statement last month welcomed innovations around the world including repurposing drugs, traditional medicines and developing new therapies in the search for potential treatments for Covid-19.




"WHO recognises that traditional, complementary and alternative medicine has many benefits and Africa has a long history of traditional medicine and practitioners that play an important role in providing care to populations," the statement reads.

Medicinal plants such as Artemisia annua are being considered as possible treatments for Covid-19 and should be tested for efficacy and adverse side effects.