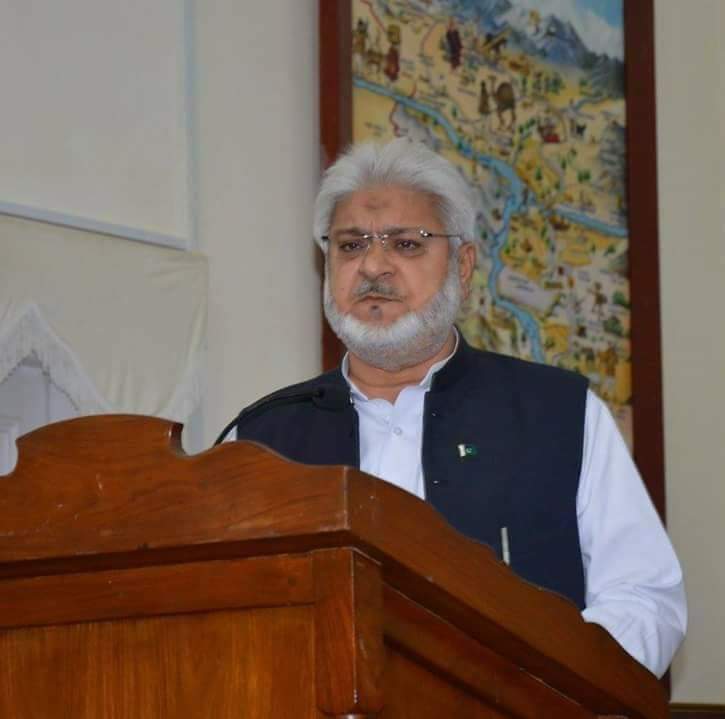 ---
PARACHINAR: Member National Assembly (MNA) from Kurram, Munir Khan Orakzai passed away early Tuesday morning following a heart attack, only a few days after he recovered from Covid-19.

His funeral prayers will be offered today in his native village of Manduri, where he was currently residing.

According to family members the MNA had tested negative for coronavirus earlier. A second test conducted after the heart attack also came out negative, the family claimed.

Having served as a member of the National Assembly thrice, Orakzai was elected from the NA-45 constituency on the Jamiat Ulema Islam - Fazl's (JUI-F) ticket in the 2018 general elections. He was 60 years old.

President Arif Alvi, Prime Minister Imran Khan and Minister of Foreign Affairs Shah Mehmood Qureshi condoled the MNA's death, among other dignitaries.

President Alvi prayed for the departed soul, adding that his political services will always be remembered.

The prime minister's condolence was conveyed by his special adviser on political communication, Dr Shahbaz Gill, in a tweet.


وزیر اعظم عمران خان کا رکن قومی اسمبلی منیر خان اورکزئی کے انتقال پر گہرے رنج اور دکھ کا اظہار

وزیر اعظم کا مرحوم کے لواحقین سے دلی ہمدردی اور تعزیت کا اظہار

مرحوم کے درجات کی بلندی کی دعا.

— Dr. Shahbaz GiLL (@SHABAZGIL) June 2, 2020


Qureshi, in his message of condolence, remembered MNA Orakzai as a seasoned politician and a cordial person.

Earlier in May, Pakistan Tehreek-e-Insaf (PTI) MPA Shaheen Raza had succumbed to the novel coronavirus in Lahore.