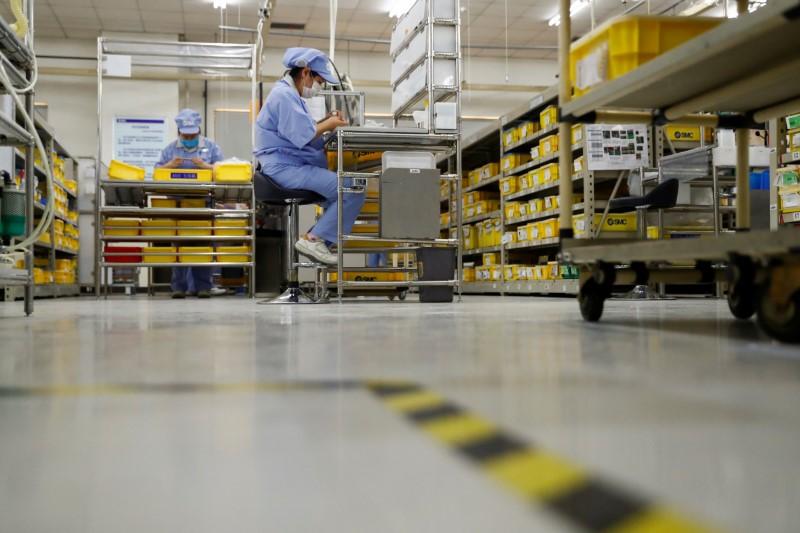 ---
LAHORE:

As reports that suggest Punjab's novel coronavirus situation may be over 20 times worse than official figures, a meeting of province's cabinet panel tackling the issue ended in an argument between its members.

A cluster testing exercise in Lahore has suggested the number of people infected with Covid-19 in the city may be as high as 670,000 or almost seven per cent of its entire population. But when the province's health secretary tried the stress the gravity of the situation in the meeting, he received a strong rebuke from certain provincial ministers who disputed the veracity of the figures.

Methodical approach

Speaking to The Express Tribune, Punjab health department officials said the exercise was carried out before Eidul Fitr. "We conducted 35,000 tests in total, 23,000 of which were conducted randomly. The rest were carried out using smart sampling," an official involved in the process said. "The exercise was carried out in different areas on Lahore, in hotspots engaged in routine activities like shops, mosques, factories, etc."

Outlining the methodology, the official said they began by selecting groups of ten people for Covid-19 testing. "We tested one person from each group first and if that person tested positive, we would proceed with testing others in that group," the official explained. "A special app was developed to aid this study by allotting a separate code for each census block."

According to officials, the study was developed in consultation with a special working group that comprised mainly epidemiologists, public health specialists, economists and statisticians from prestigious foreign universities like Harvard, Yale, Georgetown and LSE. Punjab's Finance Minister Hashim Jawan Bakht was the special convener of this group and Special Secretary for Primary and Secondary Health Ajmal Bhatti acted as its focal person.

"The results of the random and smart testing have now been sent to the working group for analysis," a health department official said. "They will assess the spread in various areas of Lahore and send us recommendations on where social activities should be limited."

Talking about the alarming 690,000-case estimate, the official admitted that Eidul Fitr proved to a 'super spread' event in Punjab.

Sindh, Balochistan extend lockdown amid rising Covid-19 cases

Confrontation in cabinet

On Saturday, Punjab Chief Minister Usman Buzdar chaired a meeting of the Cabinet Committee on Covid-19 to discuss a possible rise in the number of infections in the province.

According to sources privy to developments, in the course of the meeting, Punjab Health Department Secretary Capt (retd) Usman Younis tried to deliver a briefing based on the results of the smart and random sampling exercise to the CM but was interrupted thrice due objections raised by some ministers, such as Abdul Aleem Khan and Mian Asim Iqbal.

Capt Younis' summary to the CM, which was leaked to various media outlets on Monday, revealed that he warned the testing exercise displayed a positivity rate between six and 14.7 per cent. "The actual new cases in Lahore are estimated at 670,800," the summary read. The secretary, in the summary, insisted "complete lockdown is the need of the hour for at least four weeks."

"Any subsequent decision of lifting, relaxing or doing away with any such lockdown be taken after reviewing results of smart sampling conducted with regular intervals," he added.

According to sources, Capt Younis's suggestion that the Covid-19 situation in Punjab could become worse than France during his briefing proved especially contentious. The comparison, they said, led Chief Secretary Jawad Rafique Malik to declare: "Enough is enough. Drop this agenda item and move on."

Minister Abdul Aleem Khan, meanwhile, criticised the performance of government hospitals during the pandemic, particularly with regards to testing, which he claimed was found unreliable on many occasions.

The criticism prompted Punjab Health Minister Yasmeen Rashid to speak in defence of Capt Younis and the Primary and Secondary Healthcare Department, sources said. She complained of interference in her work and suggested some cabinet members were not up to date on Covid-19 developments.

The meeting adjourned following CM Buzdar's intervention, sources said. However, they added that despite contentious discussions, it was agreed to carry out smart and random testing in other cities, particularly Faisalabad, Gujranwala, Rawalpindi and Gujrat.

PM Imran bats for unlocking economy, eases coronavirus lockdown

'A candid discussion'

When contacted, Punjab government spokesperson Musarrat Cheema downplayed the contentiousness.

"All issues were discussed openly in the cabinet committee meeting and whenever there is an open discussion, it is normal to have differences in opinion," she said. "Disagreements are necessary for good decisions."

Cheema also dismissed the 670,000-case estimate derived from the cluster testing as 'not grounded in reality'. "The report based on results of random and smart sampling in Lahore has nothing to do with ground realities," she claimed. "The figures and projection presented in the report may not be accurate, and that may be the concern of some ministers."

The Punjab government spokesperson also insisted that there was no need for random sampling tests. "So many Covid-19 patients are coming in daily. Now, there should only be as many tests as the registered patients."

On the other hand, a spokesperson for the Department of Primary and Secondary Healthcare said the random and smart sampling in Lahore had saved the government as much as Rs12 million and opened up the possibility of smart lockdowns.