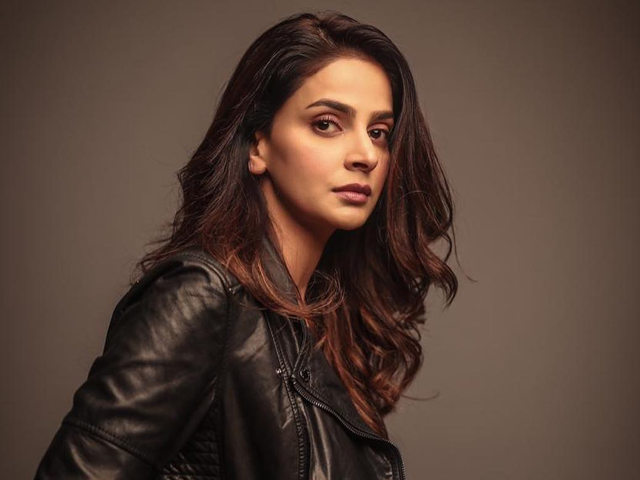 ---
Actor Saba Qamar recently opened up about her phobia with relationships in an interview with Samina Peerzada. According to Qamar, being on the receiving end of abuse in a previous relationship and memories of her mother enduring the same have shaped her perception of courtship.

"A conventional relationship doesn't make sense to me. I don't want to be stuck in an abusive relationship like my mother," she said. Adding on Qamar talked about being afraid of ending up in a position where she is always "compromising".

"I want compatibility and a partner. I'm not going to do it to please other people. I'll choose a partner when I feel it's right," she said. " Things like love and marriage shouldn't stem from planning. There shouldn't be this practice of 'If you do this only hen I will do that'. Everything should be unconditional."

The Hindi Medium star revealed that she currently isn't in a relationship. "I love everyone, but I haven't found somebody I want to spend the rest of my life with," she said.

Earlier on in a video on her YouTube channel, Qamar hinted about the abuse she faced in a previous relationship.

"Since a young age, girls are taught that you should rather die than leaving the first man in your life. This one sentence also ruined eight years of my life!" said Saba, before diving into a long rant about how she was mistreated and left for another woman.

"He was used to lying, misbehaving, assaulting, and later apologising and because commitment and marriage was the same for me, I kept going on for eight years thinking 'it'll get better' but he didn't get better, in fact, he ruined my mind!" she said in a parody sketch on her YouTube channel.

Additionally, Qamar told Peerzada about how she isn't afraid to let her true self out in front of the world. "I'm not scared of anyone and anything. I don't worry about what people are going to think about a certain action of mine."

Watch full interview here:

"I left that Saba way behind and I'm extremely content with my decision. It's the people in your life that teach you. I work on myself every day… it's not like I am perfect. But I decide what I should change about myself, not other people," she said.

Have something to add to the story? Share in the comments below. 


COMMENTS
Comments are moderated and generally will be posted if they are on-topic and not abusive.
For more information, please see our Comments FAQ