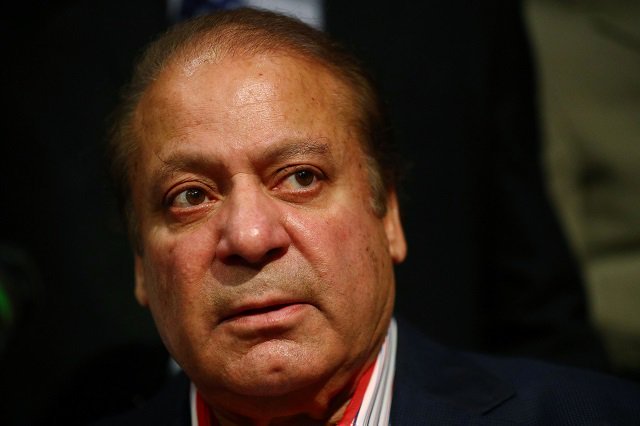 ---
ISLAMABAD: An accountability court (AC) on Friday issued non-bailable arrest warrants for former prime minister Nawaz Sharif in the Toshakhana (national depository) case.

Earlier on May 15, the court had summoned former prime ministers Nawaz Sharif and Yousaf Raza Gillani and former president Asif Zardari for today's hearing regarding the national depository case.

Gillani and accused Abid Ghani appeared before the court whereas Nawaz and Zardari did not.

An application for exemption from appearance was filed by the former president which was granted by the accountability court. However, no one appeared on behalf of deposed prime minister.

During the hearing, Deputy Prosecutor General of National Accountability Bureau (NAB) Sardar Muzaffar pleaded before the court to send Gilani and Ghani on judicial remand.

He also pleaded that non-bailable warrants should be issued against the accused Nawaz and he should be arrested and produced in court.

Issuing non-bailable arrest warrants for the former prime minister, the court ordered Zardari to ensure his attendance in the next hearing on June 11.

Earlier in January, NAB had approved filing of references against the former heads of state for inflicting losses to the national exchequer by taking gifts from the national treasury and not depositing them in the Toshakhana.

The Executive Board Meeting (EBM) presided over by NAB Chairman (retd) Justice Javed Iqbal had approved filing cases against former premiers Nawaz Sharif and Yousaf Raza Gilani and ex-president President Asif Ali Zardari for keeping the government-owned valuables and vehicles in their possession.

Gifts are routinely exchanged between heads of states or officers holding constitutional positions on the eve of a state visit. According to the gift depository (Toshakhana) rules, these gifts remain the property of the state unless sold at an open auction.

Rules allow officials to retain gifts with a market value of less than Rs10,000 without paying anything.

Former president Asif Zardari is alleged to have set a record within a year of assuming office by taking one-third of all expensive gifts presented to all former presidents and prime ministers.