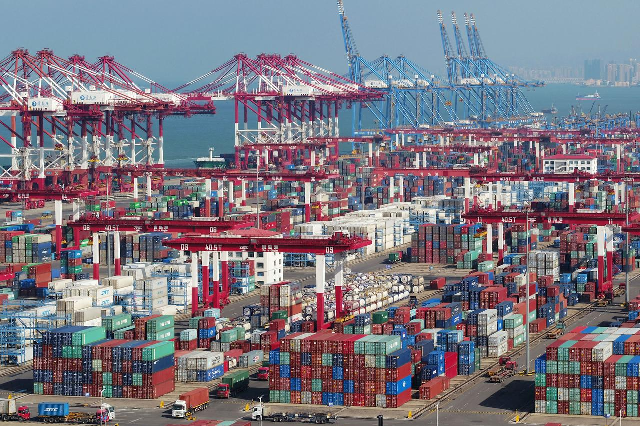 ---
KARACHI: Keeping in view the economic damage borne on account of Covid-19, textile exporters have said that Pakistan's exports cannot surpass the volume recorded last year unless the harrowing liquidity problem being faced by them is addressed by the government.

In a statement on Thursday, Pakistan Hosiery Manufacturers and Exporters Association (PHMA) Central Chairman Chaudhry Salamat Ali demanded that the government reinstate the SRO 1,125 (zero-rating facility) for exporters in the upcoming budget for 2020-21.

He was of the view that zero-rating was indispensable to remove liquidity hardships of exporters besides being in the national interest as it would help enhance exports and earn hefty foreign exchange in these critical times.

"To enhance exports, it is necessary for the government to facilitate businesses through export-friendly policies because the five export-oriented sectors have been battered after the government eliminated the zero-rated regime and imposed 17% sales tax," he said.

"This unilateral move penalised the exporters and their liquidity was held back unreasonably by the government in the shape of sales tax refund."

The businessman pointed out that the national economy was in dire straits and the global economic slowdown further dented Pakistan's export sector. "To lessen the impact of Covid-19, government's support and attention is acutely needed by the export-oriented sectors."

He lamented that textile exporters had already faced colossal losses during the global lockdown, which damaged their businesses and now global buyers changed terms of payments to 120 days.

He asked how the export industry could survive in such unprecedented circumstances when buyers needed 120 days for payments along with 17% sales tax, which was refunded after excessive delay.

During the lockdown, the export industry was operating below capacity and now the textile export sector is facing a hike in the manufacturing cost because of low units produced. He added that small and medium enterprises (SMEs) would not be able to bear the inflated cost and may shut down their units. Ali highlighted that textile exporters, who had filed sales tax refund claims on time, received only 35% of the dues. "The remaining 65% has been carried forward and is still pending," he regretted.

Published in The Express Tribune, May 29th, 2020.

Like Business on Facebook, follow @TribuneBiz on Twitter to stay informed and join in the conversation.