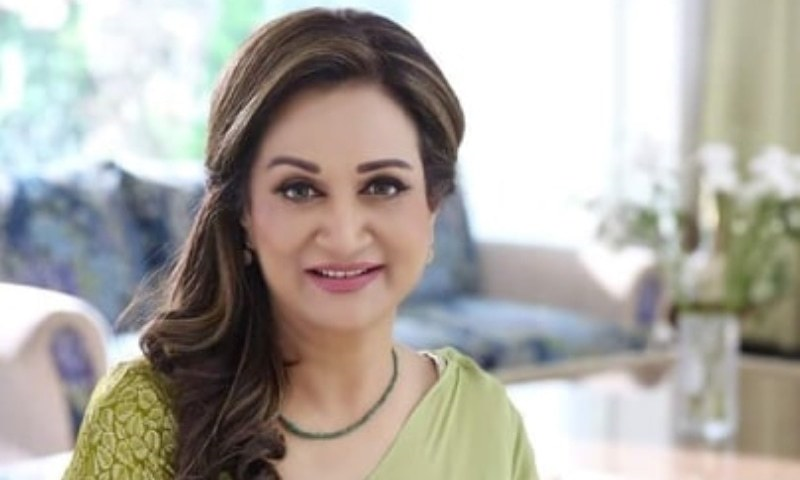 ---
Our problem is increasing population, Covid-19 and education are secondary: Bushra Ansari
The actor elaborated on the impact of overpopulation in a pandemic ridden world
---
In a recent interview with Samina Peerzada, actor Bushra Ansari had a detailed conversation about her life outside of Pakistan amid Covid-19 and what she thinks makes the situation worse in her home country.

The comedian, singer and playwright started off by recalling how she ended up in Toronto before the lockdown. "I work on charity events with the Indus Hospital, being their brand ambassador I was invited to some of them taking place in Canada."

She then narrated how she asked the organiser if it would be okay for her to travel at the time since Covid-19 had started expanding. But they told her their events had not been cancelled and it was only after she reached Toronto that everything had been called off.

"I've been staying with my elder daughter here ever since. She wanted me to take a break although I was in a hurry to return home."


Ansari then explained how after the situation escalated, her stay in Canada led her to realise why things were deteriorating in Pakistan so quickly.

"If you look at the core of our problem, you will see that our population has grown at an alarming rate. Per se if we have an area sufficient for 25000 people and 3 lac individuals have occupied it, then such a pandemic is bound to spread."

The actor then went on to reiterate how people are ignorant towards the problem and keep producing more children calling them God's blessing without realising that they are also a test. "You're not just supposed to bring them into this world, you're also responsible for everything they do."

Ansari then pointed out how by 2025, the population of Pakistan is expected to reach 350 million. "But the streets will remain the same. So will the resources and so will our trees. We need to save something for our future generation, there is a decline in water and oxygen in the air."

The actor also explained how the more the people, the more the consumption of commodities and production of waste which further intoxicates the air we live in.

"I think the problem of education is also secondary. Because again, how many children will you be able to provide quality education to if there are so many of them?" questioned the personality.

Ansari also criticised how the media has been banned from ads educating people about family planning. "Ads that used to run in earlier days advising people about having only two children with a particular amount of gap in between are not aired anymore. People, because of their dogmatic beliefs, have shunned away such form of education," concluded the actor in disappointment.

Have something to add to the story? Share it in the comments below.