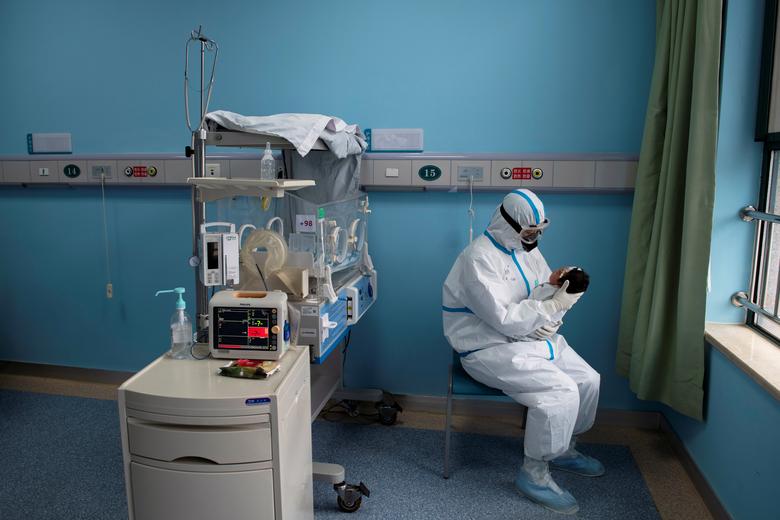 ---
Frontline heroes: Rescuer resumes work after recovering from Covid-19
Hopes to donate blood plasma to help others infected with the virus
---
RAWALPINDI: A Rescue 1122 worker, who was infected with the novel coronavirus (Covid-19), has rejoined the force after making a full recovery.

Majid Abbasi, an emergency medical technician with the Rescue 1122 in Rawalpindi, had tested positive for the virus two weeks ago. He was working with the Rescue 1122 team which was tasked with shifting Covid-19 infected patients to the hospital.

He was treated for the virus at the Rawalpindi Institute of Urology and Kidney Transplant (RIUKT) for 10 days. He was released from the healthcare facility after results of two subsequent Covid-19 tests came back negative.

Talking to The Express Tribune, the rescue worker said that he initially felt he had a sore throat and fever. He subsequently approached the holy family hospital (HFH) for treatment of what he thought was a general occurrence.

There, doctors suggested Abbasi get himself tested for Covid-19. A subsequent test came back positive.

Abbasi said that he had two daughters and lived in a joint family system with his brother.

"I was immediately worried about my family, especially about my daughters after I found out that I was infected," he recalled.

Thankfully, Abbasi said that his fears proved to be unfounded when his entire family found to be free of the virus.

Hailing the services at RIUKT, the rescue worker said that the staff was working very professionally.

Rejoining the service, the rescue worker said that his resolve in serving the people has been strengthened, gaining motivation from the dedication of the healthcare workers.

"I am ready to work more vigorously now," he said.

Abbasi further expressed the desire to donate his blood plasma to help save the lives of others who are infected by Covid-19.

So far, 1,474 Covid-19 cases have been registered in Rawalpindi.

Published in The Express Tribune, May 28th, 2020.