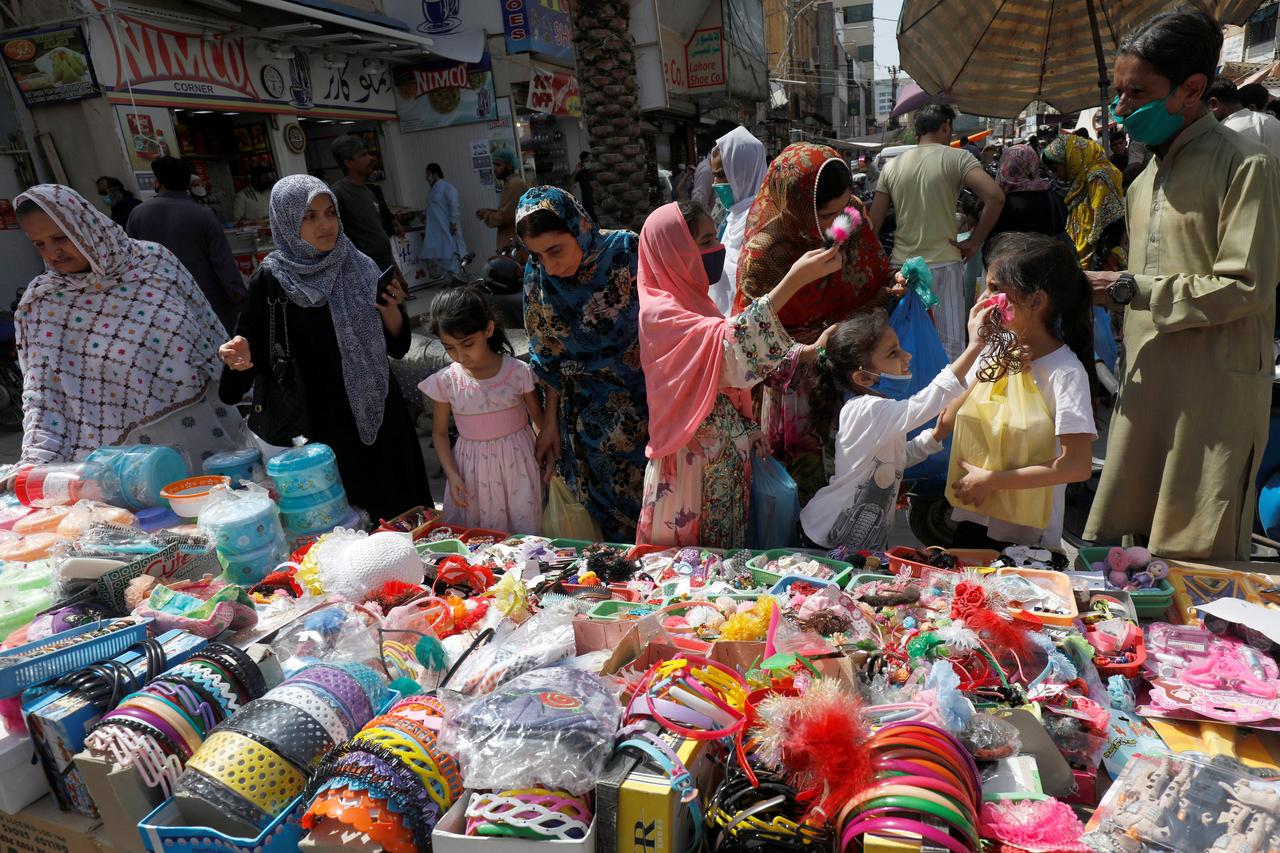 ---
LAHORE: Following the lapse of the recent order to relax restrictions of lockdown on Eidul Fitr and rapid influx of coronavirus cases in hospitals across the province, the government has once again decided to reduce business hours, The Express Tribune learnt on Wednesday.

A senior district administration official said that as Eid holidays have concluded, the government has once again decided to reduce business hours to 9am to 5pm. He highlighted that both traders and the people showed little sense of responsibility and grossly violated safety standard operating procedures (SOPs) imposed for social distancing during shopping and Eid holidays.

He further pointed out that following lapse of the relaxation order, business hours have already been reduced across Punjab.

However, a fresh order of revised business hours is expected on Thursday (today).

As all the public offices were closed owing to Eid holidays, confusion prevailed among the traders and shopkeepers over allowed business hours. Most traders said the government has allowed businesses to operate from 9am to 7pm. In several areas of the provincial capital, traders kept their businesses open till 7pm or later.

All Pakistan Anjuman Tajiran President Ashraf Bhatti said traders, especially small shopkeepers, have already incurred huge losses owing to the coronavirus-induced lockdown of around two months. The government should give respite to the business community so that they could earn their livelihood. He suggested that the government should fix business hours from 9am to 7pm across the province.

"I would propose to the authorities to implement this schedule for the whole year as similar business hours are observed in various parts of the world," he maintained.

"As the festivities have ended," another local trader Muhammad Rauf said, "there should be no crowds in markets. The government should give some breathing space to business and trade community and allow them to keep their businesses open till 9pm."

"Because customers avoid shopping during day hours in summer, there would be no harm in extending business hours till 9pm as there would be few customers in markets after Eid holidays."

Similar suggestions were made by several traders and shopkeeper but a great confusion and little harmony was witnessed among the community over business hours.

Punjab Governor Chaudhry Muhammad Sarwar and Chief Minister Sardar Usman Buzdar have already warned that the government would be left with no option but to tighten the lockdown if the people do not cooperate in observing social distancing.

Sarwar lamented that people are not ready to take coronavirus seriously in Pakistan. Cases of coronavirus and the death toll are rising because people are not following the SOPs. The coronavirus pandemic is not yet over, he added.

Similarly, Chief Minister Buzdar expressed concern over SOP violations. He said the government is deeply concerned over the violations of coronavirus SOPs in markets ahead of Eid.

He said people should not avoid precautionary measures and show responsibility as their snd  their loved ones' safety lies in by following the SOPs devised by the government against the coronavirus pandemic. 

Published in The Express Tribune, May 28th, 2020.