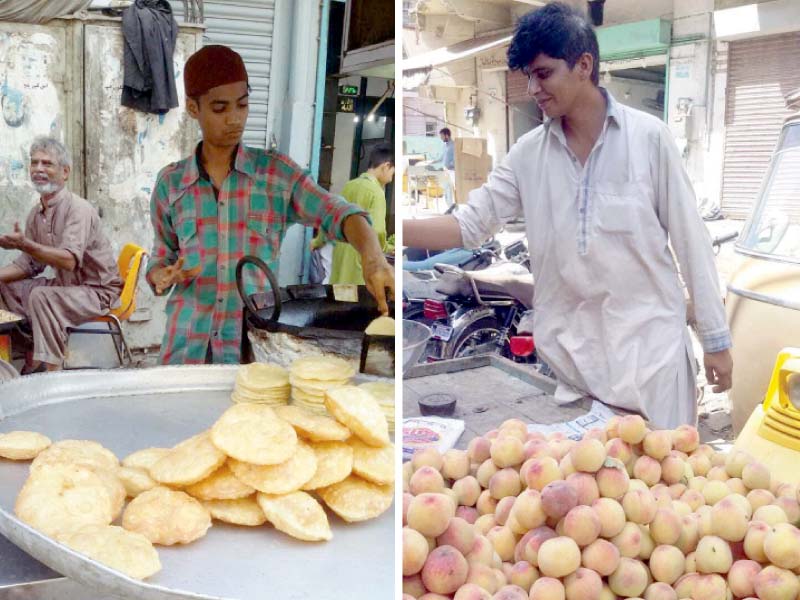 ---
KARACHI: The Covid-19 crisis has led to millions of people losing their jobs or facing pay cuts around the world. While many countries have systems in place to support the jobless, the situation has become particularly grim for developing countries like Pakistan, where losing one's source of income can threaten the survival of entire families.

The Express Tribune recently conducted a survey and found out that with the imposition of a lockdown, thousands of small shops in different markets of Karachi had to shut down, forcing poor shopkeepers and vendors to look for alternative ways of income to make ends meet.

Rameez, a former motorcycle mechanic who owned a small workshop at Akbar Road in Saddar, said that after the lockdown, he could not generate enough revenue to feed his own family or pay the boys working with him.

"There has been a lockdown in the city for over two months now. The streets are usually deserted so nobody comes to my shop, "he said. "With no help from the government, I could not just sit there and wait for some miracle to happen. So I am now temporarily selling samosas outside of my shop to sustain myself and my family."

Like Rameez, Yasir - a college graduate who used to work as an electrician at a small shop before the lockdown - is now selling fruits at Burns Road.

"Since the lockdown began, hardly anyone calls an electrician anymore," he said. "I am the breadwinner of my family, so I decided to set up this small pushcart to sell fruits for now."

Yasir said that he goes to the market early in the morning to sell fruits until 5pm every day. "I could not even imagine begging someone for money. There is a great blessing in working hard and earning halal money. I now earn about Rs700 to 800 daily. It's not enough but we are saved from starvation."

An elderly man who now sells chholay chaat (chickpeas) in the Urdu Bazaar area said that he used to drive a rickshaw before the imposition of the lockdown.

"No one was leaving the house unnecessarily, so I would rarely find any passengers," he said. "That's when I decided to come up with an alternative plan and decided to sell Kathiawari chholay chaat. Each day, I earn Rs400 to Rs500."

Nizam, who has set up a small biryani stall in Soldier Bazaar, narrated that he used to work as a painter before the lockdown, but since there was no work, he decided to sell biryani.

"Painting is my ancestral profession. In normal days, I used to work in homes and offices but I did not have work for over a month. If I had not set up a biryani stall, my family and I would have died of starvation," he lamented. "Even the food business could not do very well because of Ramazan. But what else could I do in such a situation?"

He deplored that it was always the poor who had to bear the brunt of disasters, wars, and diseases, adding that even though the government and philanthropic organisations sent some relief for people, a lack of check and balance created confusion.

"Many undeserving people also claimed rations and took advantage of the Ehsaas Emergency Cash Programme. I deserved help, but instead of begging on the streets, I upheld my dignity and looked for another source of income."

Published in The Express Tribune, May 28th, 2020.