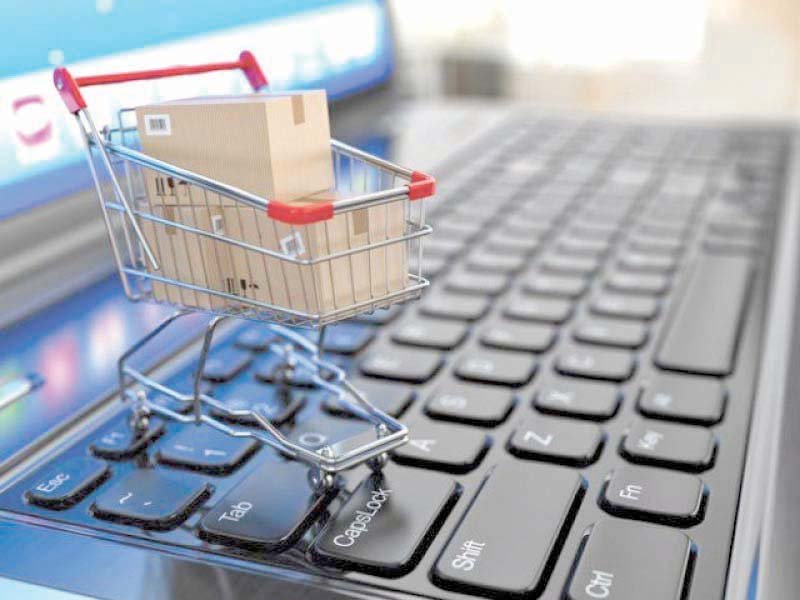 ---
BEIJING: The traditional offline sales around the world have been seriously affected due to the outbreak of Covid-19. Online sales have been developing rapidly, and online sales in Pakistan have also increased significantly.

Small and medium-sized enterprises are now facing great difficulties due to the pandemic, but various online sales platforms have provided them with new opportunities. More and more companies of clothing, shoes and hats, electronic products, frozen food, etc have begun to sell their products on online platforms. Online sales have become an important business mode during the pandemic period, and will also become the future development trend of business.

In order to promote domestic consumption, during the pandemic period, the Chinese government has issued various consumption vouchers to the public, and many e-commerce enterprises have also participated in the sales promotion.

According to related statistical data, since the outbreak of the pandemic, about 28 provincial administrations and 170 cities in China have mobilised local government and social financial resources, and issued consumption vouchers totalling more than 19 billion yuan.

The measures to promote consumption have achieved remarkable results. First, it has boosted consumption growth and effectively improved confidence of consumers; second, it has improved people's livelihood; third, it has helped the industries and enterprises seriously affected by the pandemic.

At the entrance of a supermarket, which was doing business promotion activities, through mobile phone scanning, each shopper could get two 50-yuan consumption coupons.

When the purchase was over 200 yuan, one 50-yuan consumption coupon would be used, so the actual payment was 150 yuan. On that day, the business of that supermarket was very good and the sales volume was several times that of a normal day.

From January to April this year, the total retail sales of social consumer goods in China increased by 6.1% over the same period of last year. It is estimated that domestic consumption in China will increase further in the next few months of this year.

Here, the China's experience is shared with Pakistani friends.

The development of e-commerce needs strong support from at least two industries - mobile communication technology and logistics service.

Now, no matter whether they are urban or rural areas, e-commerce, logistics service and mobile communication are highly developed in China. People may stay indoors and buy whatever they need through online platforms.

In Pakistan, e-commerce is developing rapidly, but mobile communication and logistics service may be a little behind as some people in rural areas may not have mobile phones.

There is also a conceptual problem. Some Pakistanis still prefer to go shopping in department stores and pay cash, which is considered a kind of enjoyment. But in the current pandemic period, it would be better not to go out.

In addition, the development of logistics service industry can also create a large number of employment opportunities. Now, the number of employees in China's logistics service industry is more than five million, and it may reach 10 million in the next few years.

Therefore, if Pakistan pursues the development of logistics service and instant delivery service, and reaches the level of China, it will create 780,000 employment opportunities for Pakistanis according to the proportion of population. The number may grow to 1.56 million in the future.

In conclusion, from the perspective of consumptive habits, online shopping has become the dominant trend; from the perspective of business strategy, sellers hope to have multiple modes of "offline and online" and "foreign trade and domestic consumption"; from the perspective of industries and enterprises, it is urgent for them to realise informatisation and digitalisation through industrial transformation and upgrading.

Expansion of domestic demand and consumption is conducive to the recovery of economic development under the Covid-19 pandemic situation.

This article originally appeared on the China Economic Net 

Published in The Express Tribune, May 28th, 2020.

Like Business on Facebook, follow @TribuneBiz on Twitter to stay informed and join in the conversation.