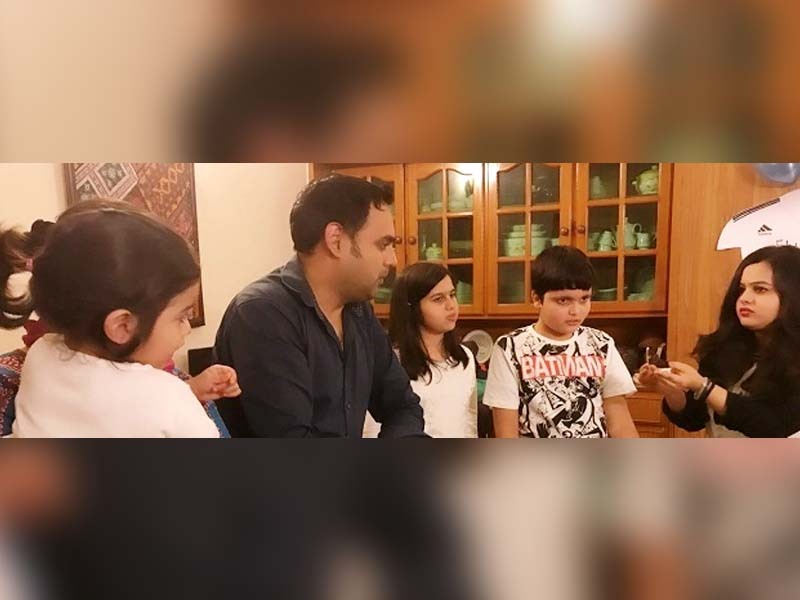 ---


The 22nd of May will live on as a national tragedy in the hearts and minds of every citizen as a Pakistan International Airlines (PIA) flight crashed near the Karachi airport leaving 97 dead.

For Arif Ali Faruqui his entire world came crashing down just two days before Eidul Fitr as his wife and three children were onboard the ill-fated plane.

In a video message, the Lahore resident asked Prime Minister Imran Khan to help him in identifying the remains of his family while casting doubt over the handling of the DNA sampling by authorities.


Man who lost wife, three children in #PIAPlaneCrash seeks PM Imran Khan's help to find remains of his family. Arif Ali Faruqui, who identified his wife & elder daughter's bodies, also questioned handling of DNA sample by authorities pic.twitter.com/0FOirC8bU4

— The Express Tribune (@etribune) May 26, 2020


"If I hadn't identified my wife or daughter's bodies, the authorities could have handed over the remains of the wrong people," says Faruqui in his tweet which has since gone viral.

He urged PM Imran to take action against the "red tape and bureaucracy" faced by people who lost loved ones in the crash.

Faruqui says his wife wanted to spend Eid in Karachi with her mother, who has terminal cancer.

Tribune Fact Check: China-India standoff in Ladakh

"The decision to send the kids was taken very late as they wanted to see their grandmother," he told.

Sitting outside the emergency ward of Karachi's Jinnah Hospital in, he broke down while narrating his ordeal.

"The process for getting death certificates and collecting remains is extremely insensitive and inept," said Faruqui, who had to identify the charred remains of his family.

After facing delays in the handing over of remains of identified family members, Faruqui says he is being harassed by police as the burial took place without issuance of death certificate.

"I was questioned for 90 minutes and the document is still not issued," he told

There is also a trust deficit between authorities, he added. "Two separate teams of Sindh and Punjab are conducting DNA tests." He added that some people had even taking remains from the morgue without confirmation of identity.
COMMENTS
Comments are moderated and generally will be posted if they are on-topic and not abusive.
For more information, please see our Comments FAQ