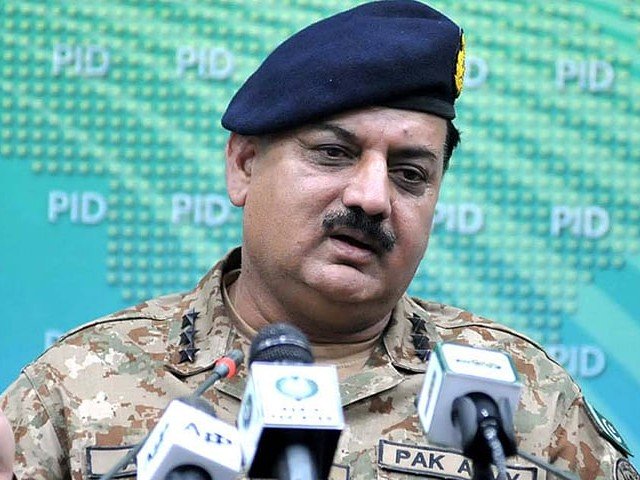 ---
'Everything's under control', NDMA chairman assures nation on Covid-19
There is no dearth of ventilators and personal protection equipment, says Lt-Gen Muhammad Afzal
---
National Disaster Management Authority (NDMA) Chairman Lieutenant General Muhammad Afzal has said there is no dearth of ventilators and personal protection equipment (PPE) to treat the Covid-19 patients across the country and "everything is under control".

Briefing media in Islamabad on Tuesday, he said at the moment, there are 4,200 ventilators in public and private hospitals in addition to 500 ventilators in military hospitals, adding that only 128 patients are on ventilators across the country, Radio Pakistan reported.

Lt-Gen Afzal said around 1,350 ventilators are being used for corona patients, which is less than half of the total capacity.

Around 2,000 ventilators will be required by the end of next month (June) for which, he said, a contingency plan has already been chalked out.

As of now, NDMA has 183 intensive care unit ventilators in its warehouses as well as oxygen, CPAP, and BiPAP ventilators, said the chairman, adding that the government has given orders to procure over 1,300 more ventilators from various countries. United States has also offered to donate 200 ventilators and half of them will arrive very soon, he maintained.

'Social distancing sole prevention until Covid-19 vaccine available'

Regarding availability of beds for coronavirus patients, the NDMA chairman said, "We have over 10,000 ICU beds in 365 government hospitals across Pakistan and only 2,211 of them are in use, which is 20 per cent below the available capacity. Moreover, 52 private hospitals with a capacity of 679 ICU beds have also been lined up to meet any emergency".

Covid-19 patients, who are denied beds in hospitals from any part of the country, can register their complaint on 111-157-157.

Muhammad Afzal further said that Pakistan has become self-sufficient in manufacturing medical equipment to treat coronavirus patients. He, however, appealed the masses to strictly adhere to laid down standard operating procedure to prevent spread of the virus.

Locust attack

Giving details of NDMA's efforts to eliminate locust attack in various parts of the country, he said that massive operation is continuing in Multan, Bahawalpur, Dera Ghazi Khan, and Faisalabad divisions, along with Okara, Bhakar, and Layyah districts in this regard. "We have enough stock of pesticides to check locust attack in Pakistan," he maintained.

Lt-Gen Afzal said China has provided 100,000 liters of Malathion, and 75,000 liters Lambda, while 50,000 liters of latter will come from Japan. He said NDMA too has ordered to procure 100,000 liters each of these pesticides to undertake spray against locust. He said we have also arranged nine planes for aerial spray in different parts of the country, including Sindh, Balochistan, Punjab, and Khyber-Pakhtunkhwa.

He said locust can enter Pakistan from Iran and Muscat in first and second week of the next month and we have deployed planes with sufficient spray equipment and pesticides in DG Khan, Dera Ismail Khan and along the Iran border to kill the insect on the spot. Arrangements have also been made to undertake anti-locust spray in deserts of Thar and Cholistan, he added.

"We have also prepared plans to meet any flood situation in coming days," said the NDMA chief.