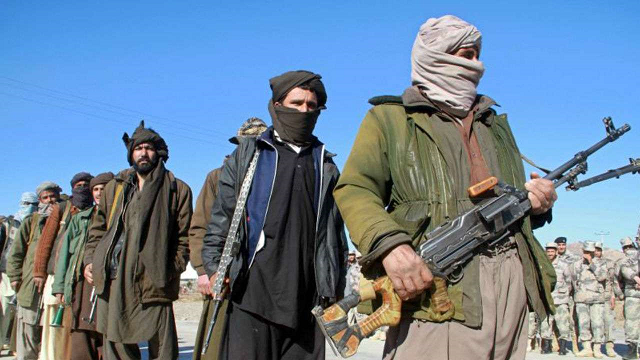 ---
Pakistan on Sunday welcomed the three-day Eid ceasefire between the Taliban and the Afghan government on the occasion of Eidul Fitr.

Foreign Office spokesperson Aisha Farooqui extended Eid greetings to Afghan brethren and prayed for a peaceful, stable and prosperous Afghanistan.

Pakistan welcomes announcements by the Taliban and the Afghanistan Government about ceasefire on the occasion of Eid-ul-Fitr. While extending Eid greetings to our Afghan brethren, we pray for a peaceful, stable and prosperous Afghanistan.

— Spokesperson 🇵🇰 MoFA (@ForeignOfficePk) May 24, 2020

On Saturday, the Taliban declared a three-day Eid ceasefire in Afghanistan starting from today, and President Ashraf Ghani extended the government's offer of peace, adding that he would comply with the truce.

Taliban spokesperson Zabihullah Mujahid took to microblogging website Twitter and declared a ceasefire solely for Eid festivities. He told the Taliban not to carry out any offensive operations and only to defend if action is taken against them.

"Do not carry out any offensive operations against the enemy anywhere, if any action is taken against you by the enemy, defend yourself," he wrote.

President Ashraf Ghani welcomed the announcement. Ghani said he instructed the Afghan National Defense and Security Forces (ANDSF) to follow the three-day truce and to defend if attacked.

I welcome the ceasefire announcement by the Taliban. The Afghan government extends the offer of peace. As Commander in Chief I have instructed ANDSF to comply with the three-days truce and to defend only if attacked. Further details will be given in my speech tomorrow morning.

— Ashraf Ghani (@ashrafghani) May 23, 2020

United States Special Representative for Afghanistan Reconciliation Zalmay Khalilzad also took to Twitter to welcome the Taliban's decision, as well as the Afghan government's announcement to reciprocate the agreement.

He said the pandemic outbreak has been difficult for the people of Afghanistan, adding that although both fronts will face challenges, as long as both leaders put the interest of their people first.

"This development offers the opportunity to accelerate the peace process," he said.

The US special representative said other positive steps should follow, such as the release of remaining prisoners as stated in the US-Taliban agreement by both sides, an end to the violence and an agreement on a new date for the start of the intra-Afghan reconciliation.

(1/5) #EidMubarak to all who celebrate. We welcome the Taliban's decision to observe a ceasefire during Eid, as well as the Afghan government announcement reciprocating and announcing its own ceasefire.

— U.S. Special Representative Zalmay Khalilzad (@US4AfghanPeace) May 23, 2020