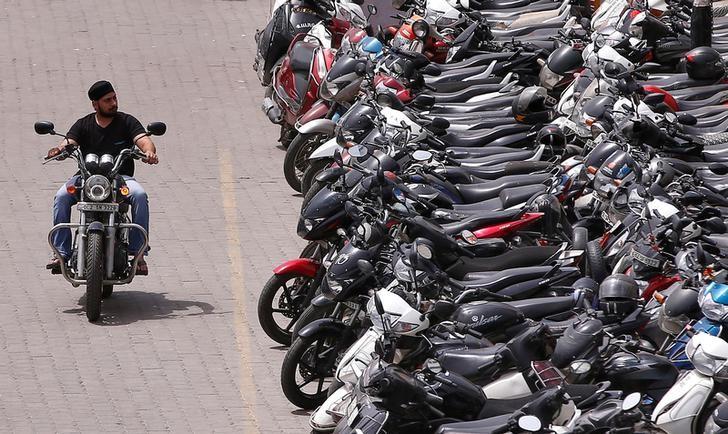 ---
KARACHI: The motorcycle industry has urged the government to lower sales tax rate in the upcoming budget, which will not only be a relief for the businessmen in the wake of Covid-19 but will also increase the revenue of the national exchequer.

"The government must reduce the sales tax from 17% to 10% for registered retailers and from 17% to 15% for non-registered retailers in budget 2020-21 to support the industry. This will increase economic activity in the next 10 months after budget announcements," said Association of Pakistan Motorcycle Assemblers (APMA) Chairman Muhammad Sabir Shaikh.

"We have hopes that the International Monetary Fund (IMF) would give relaxation to Pakistan authorities regarding taxation this year keeping in view the coronavirus situation," he added.

"Pakistan had to make strict taxation policy under the loan package of IMF."

He highlighted that the authorities think that they collect more revenue if the taxes are increased, but the ground reality is different. "The more the taxes are imposed, chances of inducement for bribery increase," he added.

The country makes and sells more than 2.5 million two-wheelers every year, out of which sales tax of 800,000 bikes is not paid to the national exchequer, he informed. The nationwide lockdown imposed to contain the spread of the coronavirus by the federal and provincial governments late in March 2020 till date has badly dented the auto sector.

No cars were sold in April amid the coronavirus lockdown - something that has not been seen in the history of the country. The two and three-wheel sector was also badly hit during this period. There are 13 companies in PAMA's motorcycle and three-wheeler category.

Atlas Honda was the only company in the category to report bike sales in the month of April; the company sold 2,783 bikes during the month. The number is nominal in comparison to the same period of last year when the company sold 105,013 units while the total sale of the whole category stood at 155,215 units.

In the wake of the pandemic, Pak Suzuki directed its dealers to halt the credit sales scheme of the motorcycles.

Over the past one and a half year, continuous increase in the inflation rate, devaluation of rupee against the dollar, increase in government taxes/levy and economic meltdown situation has made things difficult for dealers to operate their day-to-day business operations. 

Published in The Express Tribune, May 24th, 2020.

Like Business on Facebook, follow @TribuneBiz on Twitter to stay informed and join in the conversation.