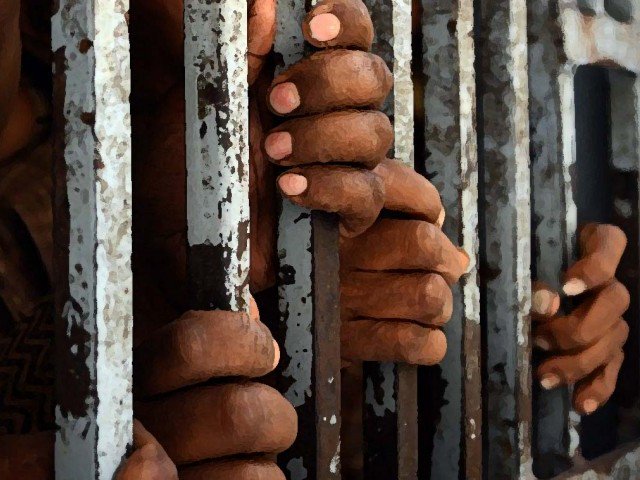 ---
ISLAMABAD: Several human rights organizations have raised concerns about lack of transparency in the reporting of Covid-19 infections in Pakistani prisons, said the Justice Project Pakistan (JPP) – a private organization working for welfare of prisoners – in a statement on Thursday.

According to the statement, when the first Pakistani prisoner tested positive for Covid-19 on March 24 inside Lahore's Camp Jail, authorities were quick to respond as they turned the prison into an isolation centre and conducted tests of all the prisoners who had come into contact with patient zero.

"By April 6, authorities reported 50 cases from the jail. By April 15, there were 59. The infection rate in the jail was 19.33/1000, much higher than the 0.09/1000 rate in the city of Lahore," it said.

The JPP said later different authorities in Punjab started providing information about more cases emerging in other cities. By April 21, Punjab Primary and Secondary Healthcare Department (PSHD) was reporting that the total number of infections among prisoners in the province stood at 97.

After April 21, the health department brought down the figure from 97 to 86 without any explanation.

"Recently, the spokesperson for Prison Department, Punjab claimed, '78 prisoners and jail staff have tested positive for Covid-19' which is surprising because the same day, the prison health department reported 86 cases in its daily breakdown," It added.

The spokesperson, the JPP said, also did not mention how many of these 78 infections were prisoners and how many were staffers. To add to the confusion, the federal ombudsman's report submitted in the Supreme Court on April 28 reported only 47 positive prisoners in the country.

"The JPP is relying on the highest reported numbers for Punjab until the authorities provide a reasonable explanation to clarify the discrepancy," it said.

According to the statement, Karachi Central Jail has also become a Covid-19 hotbed with 40 cases emerging on May 18, and a staggering 212 the following day. Nine wardens have also tested positive.

The statement said more than 48,300 prisoners have contracted the novel COVID-19 virus in 67 countries across the globe. At least 840 have died.

Different continents, similar distress

Dominican Republic has the highest recorded rate of 175 cases per 10,000 prisoners – the majority of which are in La Victoria prison, which has an overcrowding rate exceeding 600%. In Peru's overcrowded Sarita Colonia prison, 13% of the 3,267 detainees have tested positive.

Figures in the United States approach 37,000 infected prisoners, with an average of one-fourth positive among those tested in 37 state prisons. In Ohio's Marion Correctional Institution, mass testing revealed that 80% of the facility's total population was positive.

Despite having the world's largest prison population, the USA performs very few tests on average. Some state administrations refuse to publish their numbers of cases and deaths, said the JPP statement.