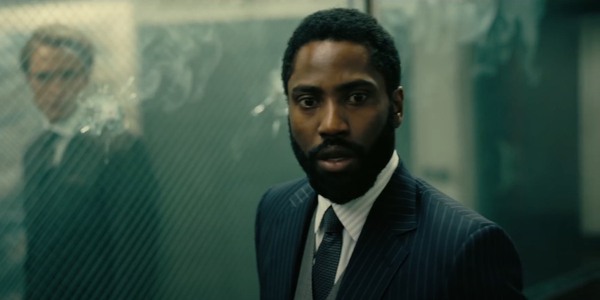 ---
The trailer for Christopher Nolan's Tenet has left audiences in awe, and rightfully so. Staying true to his reputation of giving a twist when you least expect it, from the looks of it, Tenet is a sci-fi thriller in which the protagonist - played by John David Washington - is trying to prevent World War 3 by bending time itself.
Joined by Robert Pattinson and Elizabeth Debicki, Washington's character goes on a mission to take down a Russian terrorist played by Kenneth Branagh to stop something worse than Armageddon from happening.
In many aspects, the trailer takes audiences back to Nolan's Inception. The sleek frames with the visual language reeking of surrealism makes one all the more nostalgic for the 2010 Leonardo DiCaprio-starrer. Also much like Inception, Tenet is also essentially a thriller with a complex sci-fi environment as its backdrop

Fans on Twitter were simply blown away unable to hold their excitement.

Many referenced the film's theme to express their excitement


The film is slated for release on July 17 with 'coming to theatres' flashing at the end of the trailer. However, given the current situation, with theatres closed for the most part due to Covid-19, the possibility of it being pushed for later does stand.
According Variety, Nolan wants Tenet to be the one to reopen theatres. "He really would like to be coming out with the film that opens theatres. I don't know anyone in America who is pushing harder to get the theatres re-opened and to get his film released than him," said Imax CEO Richard Gelfond.
The director himself has promised to finish up on Tenet's extensive post-production and visual effects work in the coming weeks, making sure that the film is ready to hit cinemas in July, despite the fact that many of the work has to be done remotely.
For avid moviegoers, Tenet is not just a film. The science-fiction epic that has been largely been kept under the wraps is being counted on as the spark to 'to ignite a movie-going revival in the US and beyond.'

Have something to add to the story? Share in the comments below.