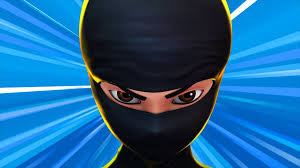 ---
KARACHI: As coronavirus brings the world to a halt, shutting down schools and colleges everywhere, superhero Burka Avenger seems to have come up with the ideal solution. Unicorn Black, the production company behind the acclaimed children's cartoon, is launching a mobile app for students to study on while stuck at home, stated a press release.

The app will be available on Android phones and allow users to watch Burka Avenger clips in English. They will then be required to answer some questions aimed at improving their comprehension, grammar and vocabulary.

The project has been developed by Unicorn Black in collaboration with the Regional English Language Office of the US Embassy Pakistan and reputed English Language Teaching experts Susan Iannuzzi and David Bohlke.

Speaking about it, Burka Avenger producer and director Haroon Rashid said, "The goal of Burka Avenger has always been to both entertain and educate the youth. Studies have shown that children learn faster when learning materials are culturally relevant." Not only that, for the first time ever, the team is also launching full episodes of the animated series in English on YouTube.

Burka Avenger follows protagonist Jiya, an inspirational school teacher whose alter ego is the super-heroine named Burka Avenger. Her use of books and pens as weapons is symbolic on many levels. She fights for justice, peace and education for all.

The show has received multiple national and international awards and Jiya was also named by Time magazine as one of the most influential fictional characters of recent times.

Have something to add to the story? Share in the comments below.