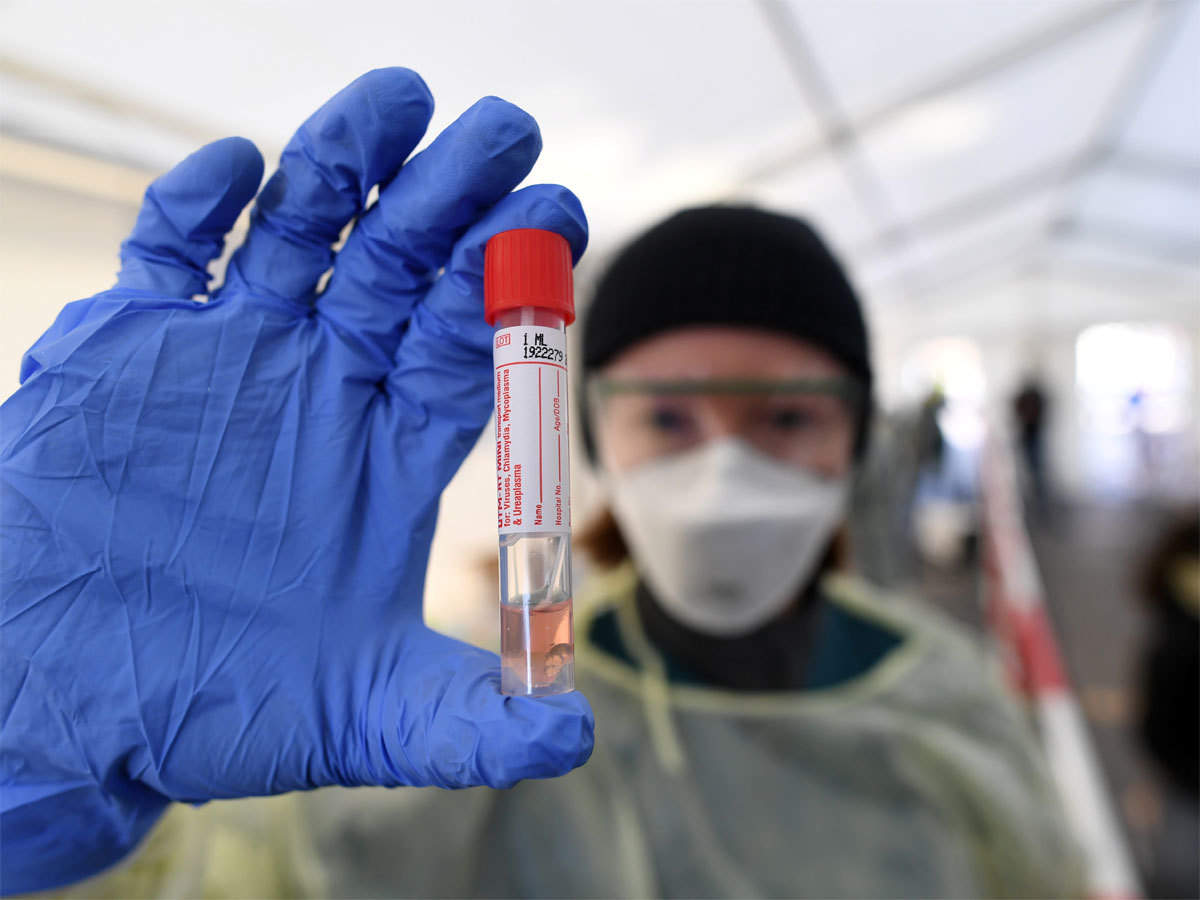 ---
ISLAMABAD / KARACHI / PESHAWAR / LAHORE / QUETTA / MUZAFFARABAD: The novel coronavirus emerged in the central China city of Wuhan towards the end of last year and proliferated to almost the whole world within a couple of months. ItÔÇÖs not the virulence or fatality, but the infectivity of the new virus ÔÇô also known as SARS-CoV-2 ÔÇô that has set off a global frenzy.

The Covid-19 respiratory illness caused by this mysterious contagion has so far infected more than 4.9 million people in 202 countries and territories of the world ÔÇô and over 323,000 of them have died and counting.

Pakistan, despite its close proximity with China, remained coronavirus-free until February 26 when a young man from Karachi tested positive after returning from Iran ÔÇô one of the worst-hit countries. After a brief hiatus following the first case, Covid-19 cases spiked as more pilgrims returning from Iran tested positive for the virus.

Nearly one and a half months after imposing the lockdown across the country, Prime Minister Imran Khan announced to ease the lockdown in phases.

The nationwide tally of Covid-19 patients stands at 49,530 with 17,382 cases in Punjab, 19,924 in Sindh, 7,155 in Khyber-Pakhtunkhwa, 3,074 in Balochistan, 602 in Gilgit-Baltistan, 1,235 in Islamabad and 158 in Azad Jammu and Kashmir.

The virus has claimed at least 1,052 lives while at least 14,155 coronavirus patients have recovered.

The situation remains fluid and┬áweÔÇÖre updating stats as soon as new figures are officially released.

Follow┬áThe Express TribuneÔÇÖs live coverage of the pandemic┬áhere.




1:16am: Business hours for markets, shops extended in Punjab for Eid

Shops, markets and businesses will be allowed to remain open from 9am to 10pm during May 21 to May 24, a notification from the provincial health department read.

It added that the businesses shall operate from 9am to 7pm after May 24.

"All earlier restrictions and exemptions shall continue to remain in force," the notification further said.




1:06am: With 14 fresh cases, AJK coronavirus tally tops 158

With 14 fresh Covid-19 cases during the last two days, the coronairus tally in Azad Jammu and Kashmir (AJK) has reached 158, according to health authorities.

Of total cases, 10 were reported from Muzaffarabad and four from other districts.

The health official said that 79 patients have recovered from the mysterious illness so far while 189 new suspected Covid-19 patients have been tested during last 24 hours.




11:00pm: 106 new coronavirus cases reported in Balochistan

Balochistan has reported 106 new Covid-19 cases, taking the provincial tally to 3,074.

According to a spokesperson for the provincial health department, 542 coronavirus tests were conducted during the last 24 hours, taking the total to 19,888.

At least 39 people have died from the deadly disease in the province so far, he added.




10:02pm: Punjab reports 697 new coronavirus cases

A total of 697 new coronavirus cases have been diagnosed in Punjab, taking the provincial tally to 17,382.

According to a spokesperson of provincial health department, 298 new cases belonged to Lahore alone.




9:58pm: Lockdown over, Pakistan's Covid-19 deaths, infections tick higher

Covid-19 infections in Pakistan trended higher in recent days and were approaching 50,000, official data showed, with total deaths crossing 1,000, as the government remained unsure over the consequences of its decision to end the nationÔÇÖs lockdown.

Fearful of the economic and financial impact, and swayed by the acute hardship suffered by millions of poor families, Prime Minister Imran Khan has defended the lifting of the lockdown last week, saying the virus spread has been well below projections.

Education is the only major sector that remains closed.

ÔÇ£The ending of the lockdown doesnÔÇÖt mean the threat is over,ÔÇØ Yasmeen Rashid, the health minister of Punjab, said in an interview on private TV channel on Wednesday, adding that people needed to adopt safety measures themselves.

Read more here




9:45pm: K-P decides not to give honorary grants to departments amid financial crisis

The Khyber-Pakhtunkhwa (K-P) government has decided not to give honorary grants to all of its departments due to severe financial crunch in the wake of Covid-19 pandemic.

"Due to coronavirus pandemic, the provincial government is facing severe financial crunch. The provincial own resources, revenues as well as federal receipts have considerably been reduced due to Covid-19," a notification of the finance department read.

It further said that the finance department would not entertain any request of honoraria from any department during the current finical year.




9:21pm: 23 new cases take Gilgit-Baltistan tally to 602

At least 23 more people contracted with the novel coronavirus in Gilgit-Baltistan, bringing the tally to 602 in the region.

According to health authorities, 10 patients have recovered from the respiratory disease.




6:44pm: K-P reports 14 more deaths, 340 new Covid-19 cases

Khyber-Pakhtunkhwa (K-P) has recorded 340 new Covid-19 cases, taking the tally to 7,155, the provincial health department said in a statement.

With 14 more deaths, the death toll in the province has swelled to 365, it said, adding that 2,198 coronavirus patients have recovered so far.


340 new cases confirmed (59 from Int'l flights quarantine center) taking the total to 7,155 in KP. 14 more lives were lost (7 Peshawar, 2 each in Karak and Bajaur, 1 each in Charsadda, Abbottabad and Kohat) taking total to 365 in KP. 68 patients recovered taking total to 2,198. pic.twitter.com/rs6uDf1LWK

— Health Department KP (@HealthKPGovt) May 21, 2020


4:30pm: NCOC informed Covid-19 testing doubled after launch of quarantine strategy

The National Command and Operation Centre was informed that the country's testing capacity has increased twice-fold since the test, track and quarantine strategy was implemented.

The meeting, chaired by Federal Planning Minister Asad Umar, was apprised that there are 631 smart lockdowns in place currently across the country.

Read story here


4:00pm: Ajmal Wazir briefs media
#Live Adviser to CM KP on Information, Ajmal Wazir briefing media in Peshawar https://t.co/GFFPDGav81

— Radio Pakistan (@RadioPakistan) May 21, 2020


3:15pm: Covid-19 testing capacity doubled after TTQ strategy's launch

The testing capacity for Covid-19 has been doubled after the Test, Track and Quarantine (TTQ) strategy was launched.

A meeting of the National Command and Operation Centre was apprised that around 631 smart lockdowns have been set in place across the country.

The meeting discussed standard operating procedures (SOPs) implemented by the government for Eidul Fitr.


In Pakistan, the government is moving towards relaxation of the lockdown as Covid-19 infections trend higher pic.twitter.com/dKGaVEZF05

— The Express Tribune (@etribune) May 21, 2020
2:25pm: Sindh reports 960 new cases

Sindh Chief Minister Murad Ali Shah reported 960 new cases and 20 more deaths in the province.

680 patients have recovered, taking the number of recovered cases to 6,325. The province's death toll stands at 336.


2:00pm: PDMA distributes medical equipment to Rescue 1122, health department

The Provincial Disaster Management Authority (PDMA) director-general said every possible facility has been offered to those on the frontline fighting against Covid-19.

PDMA has supplied 1,000 N95 face masks, 13,125 surgical masks, 14,875 protective suits, 6,800 biohazard bags,14,875 surgical caps, 13,125 gloves, 25,500 shoe covers, 1,020 face shields, 1,020 goggles and 8,500 hand sanitisers to the health department.

2,625 face masks, 180 N95 masks, 2,625 protective suits, 30 thermal guns, 1,200 biohazard bags, 2,625 surgical caps, 4,500 shoe covers, 180 face shields, 800 sanitisers and 2,625 gloves have been supplied to Rescue 1122 department.


1:45pm: Ajmal Baloch says govt should extend shop timings

All Pakistan Anjuman-e-Tajiran (APAT) Chairman Ajmal Baloch said the government should extend timings for the last three days of Ramazan, in a bid to facilitate traders and the public.

He said this would avoid crowds, adding that forcibly removing customers from stores at 5pm is insulting.

The APAT chairman said the provincial government had stated that it would extend timings if the federal government agreed.

He further maintained that the government should also grant permission to the hotel industry to resume operations after Eidul Fitr.


1:05pm: Federal cabinet to meet today

A special meeting of the cabinet chaired by Prime Minister Imran Khan will be held today.


12:50pm: Sindh CM to address press conference today

Sindh Chief Minister Murad Ali Shah will hold a press conference at the Sindh Assembly today.


12:45pm: Railways minister says passengers can visit stations to purchase, reserve tickets

Railways Minister Sheikh Rashid said the online booking system has encountered a problem, adding that tickets and reservations can be made at Rawalpindi, Lahore, Karachi, Multan, Sukkur, Peshawar and Quetta stations from 8am to 5pm.

He said passengers can visit these stations to purchase or reserve tickets but must strictly observe standard operating procedures (SOPs) issued by the government.


12:10pm: Alvi condoles death of former Balochistan governor

President Dr Arif Alvi expressed his condolences on the death of former Balochistan governor Syed Fazal Agha who lost his battle against the coronavirus.

I would like to condole the death of Syed Fazal Agha, Former Governor of Balochistan and Member Provincial Assembly.
ÏÑ┘åϺ ┘ä┘ä┘ç ┘êÏÑ┘åϺ ÏÑ┘ä┘è┘ç Ï▒ϺϼÏ╣┘ê┘å
May his soul rest in peace.

ÔÇö Dr. Arif Alvi (@ArifAlvi) May 21, 2020
11:45am: Virus adds to transgender community's ordeal 


11:35am: Chinese ambassador says Pak-China will fight against Covid-19 together

On the 69th anniversary of Pakistan-China diplomatic relations, Chinese Ambassador to Pakistan Yao Jing referred to the two countries as 'iron brothers' and said they are working together for the promotion of regional peace and development.

The ambassador added that Pakistan and China will fight against Covid-19 and build a closer community.

1/2 Celebrating the 69th Anniversary of China-Pakistan diplomatic relations: We are iron brothers and working together for our well-being and development, as well as for the promotion of regional peace and development. #chinapakistansolidarity@ForeignOfficePk@MFA_Chinapic.twitter.com/UrMVJ2bZIj

ÔÇö Chinese Emb Pakistan (@CathayPak) May 21, 2020
2/2 China appreciates Pakistan for its kind understanding&support of our friendship&cooperation. We will promote the high-quality development of #CPEC and fight against #COVID_19, building a closer community of shared future. #chinapakistansolidarity @ForeignOfficePk @MFA_China pic.twitter.com/Uzoadw3eYD

ÔÇö Chinese Emb Pakistan (@CathayPak) May 21, 2020
11:15am: 'Easing the lockdown does not mean Covid-19 is over' 

Federal Interior Minister Brigadier (R) Ijaz Shah said Prime Minister Imran Khan has eased the lockdown keeping in mind Pakistan's economy and the labourers.

The minister reiterated that easing the lockdown does not mean that the coronavirus has been eradicated.

He urged the masses to continue to take precautionary measures and to fully implement government guidelines.


10:30am: Sindh to follow govt's 20-point guideline for Eid prayers

Sindh Information Minister Nasir Hussain Shah said Eidul Fitr prayers in the province would be held following guidelines issued by the federal government.

He said the 20-point guideline issued by the federal government would be implemented.


10:05am: Balochistan extends ongoing smart lockdown

The Balochistan government has decided to extend its ongoing smart lockdown in the province till June 2.

All shopping malls, markets, shops, stores and outlets will remain open from 8am to 6pm after Ramazan.


9:45am: 'Govt taking necessary measures to facilitate frontline workers'

Khyber-Pakthunkhwa (K-P) Chief Minister Mahmood Khan said the government is taking necessary measures to facilitate frontline workers fighting against the pandemic.

He said special focus would be made in the next budget to improve the healthcare system in K-P.

The minister said the Sehat Insaf Card scheme will be extended to the entire population of the province.




9:05am: PIA to begin operation to repatriate stranded Pakistanis

Pakistan International Airlines (PIA) will begin its operation to repatriate stranded Pakistani nationals around the globe.

A special flight will depart from Karachi to Kuala Lumpur and Islamabad to Barcelona on May 22, Islamabad to Milan on May 23, Lahore to Frankfurt on May 27, Lahore to Toronto on May 28 and Islamabad to Oslo on May 29.

42 flights will repatriate 12,590 Pakistanis within a week.


8:30am: Highest number of tests carried out in a single day 

The National Command and Operation Centre reported the highest number of tests conducted in a single day. 15,346 tests were carried out in the last 24 hours.


8:00am: Pakistan's tally stands at 48,091

The National Command and Operation Centre reported new cases in the country, taking Pakistan's Covid-19 tally to 48,091.

32 persons succumbed to the virus, raising the country's death toll to 1,017, while at least 14,155 patients have recovered.

350 patients are in critical condition.