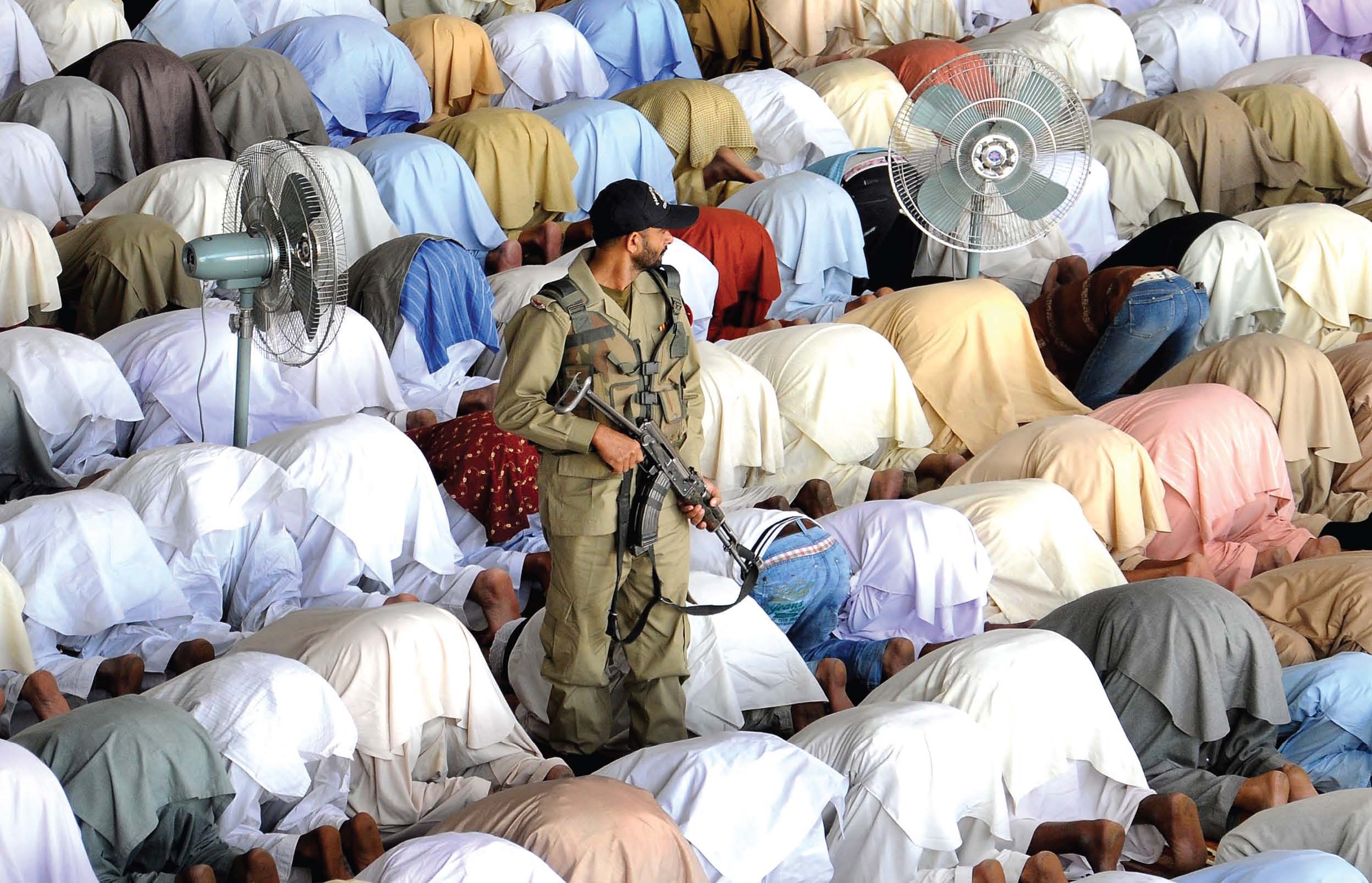 ---
KARACHI: The Sindh government has given permission to hold congregational prayers on the holy nights of Shab-e-Qadar, Jummatul Wida, and Eidul Fitr, announced provincial information minister Syed Nasir Hussain Shah on Wednesday.

Addressing a press conference on Wednesday alongside Sindh Education Minister Saeed Ghani and Sindh government spokesperson Murtaza Wahab, Shah explained that the 20-point guidelines for congregational prayers, which were previously announced by the federal government, must be strictly followed during the religious gatherings.

"People should pray for the country so that we can get rid of the coronavirus pandemic soon," he said.

Speaking on the occasion, Ghani pointed out that when all trade centres and shopping malls had been reopened in the province, then it was unjust to ban congregational prayers for Eid.

Over 1,000 new coronavirus cases confirmed in Sindh

He stated that the Eid prayers would be performed at large, open grounds and parks, which the Sindh government would identify for the purpose. Moreover, if there were large numbers of worshippers, multiple Eid prayers would be held at the same venue.

"The more careful we are, the better for us and our loved ones," added the provincial minister.

Meanwhile, Shah said the people wishing for the implementation of governor's rule in the province would never get what they desired, adding that he was unable to comprehend why anyone wanted to impose governor's rule when there was an elected government in the province.

The provincial minister further said that the Sindh government had no intention of removing Karachi mayor Wasim Akhtar from his post. "We believe in democracy and [in fact] we are concerned about the Islamabad mayor's suspension. Whoever has the mandate must be allowed to complete his term."