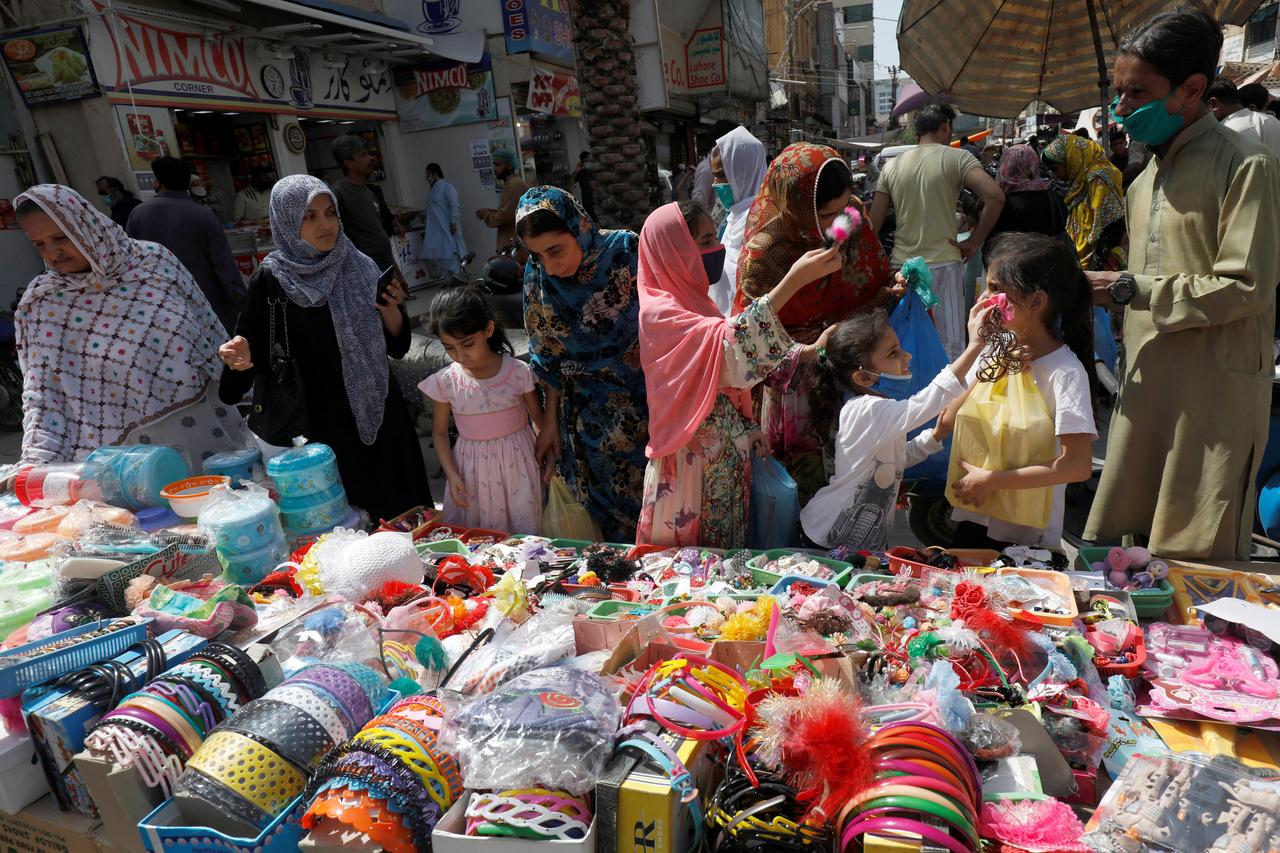 ---
LAHORE: After the easing of the lockdown in Lahore, the markets have become more crowded, due to which people are facing difficulties in finding the items required by them.

Shopkeepers as well as customers in some areas were complaining on Tuesday about the crowding and unavailability of products that are in high demand.

After the government eased the lockdown in Lahore, most of the citizens are found leaving their homes for shopping.

Many shoe and clothing brand stores have seen shortage of goods on the second day of the week. A number of women, men and children who wanted to buy clothes and shoes were not able to find the products of their sizes.

The citizens also complained that they have faced financial difficulties due to lack of business and jobs but despite this the prices have not been reduced by vendors and they are forced to buy expensive things.

A customer, Shehzad, said he had come for shopping last week but could not find his favourite shoes. "I planned to buy shoes but I could not find the shoes of the brand I wanted, so I visited various shops in the city but so far I have not succeeded," he said.

Similarly, a young man named Aamir said that when he came to get the clothes of his choice, he found out that there was no stock, therefore, he had to go to the shops at Anarkali, G-1 Market, Defence and MM Alam Road, but he could not find anything of his choice.

Reportedly, a large number of women are also seen outside the shops of different brands these days. However, shopkeepers and shopping malls have been complaining that they could not arrange the products due to the lockdown. Therefore, the stock has been low.

"The government should have given the shopkeepers some time before the Eid so that they could fully prepare, but due to the lockdown they are facing many difficulties," said a citizen.

According to the shopkeepers, all their stocks have been put up for sale in the shops at present.

Published in The Express Tribune, May 20th, 2020.