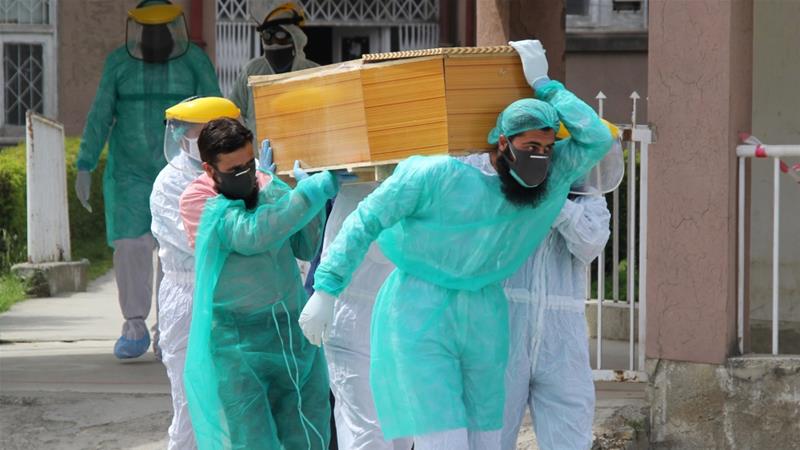 ---
KARACHI: The Sindh government has permitted the handover of the bodies of Covid-19 patients to their families for dignified last rites, addressing one of the major concerns of doctors and the public.

According to a document delineating the burial standard operating procedures, issued by the Sindh health department on Monday, there is no risk of transmitting the infection after shrouding the body.

The document directs that the funeral bath and shrouding should be performed at designated locations of volunteer organisations that had the prior permission of the district administration. It further instructs that the location must be notified prior to the transportation of the body, which must be done via stretcher.

Meanwhile, those involved in transporting the body should take the usual infection control precautions, while trained volunteers in safety gear should perform the funeral bath. One relative may also participate in the funeral bath while following the precautions.

Furthermore, if a coronavirus patient passes away at home and the bath is performed there, the district administration should ensure the supply and use of safety gear for those involved.

After shrouding, the body may be handed over to the family to carry out the rest of the burial rites as normal, with no special gear required. The face cover of the deceased may also be removed as long as the person removing it is wearing gloves and a mask. The guidelines also state that no special mosques or graveyards are designated for the funeral prayers or burial, though the number of mourners present must be limited and social distancing observed.

Published in The Express Tribune, May 20th, 2020.