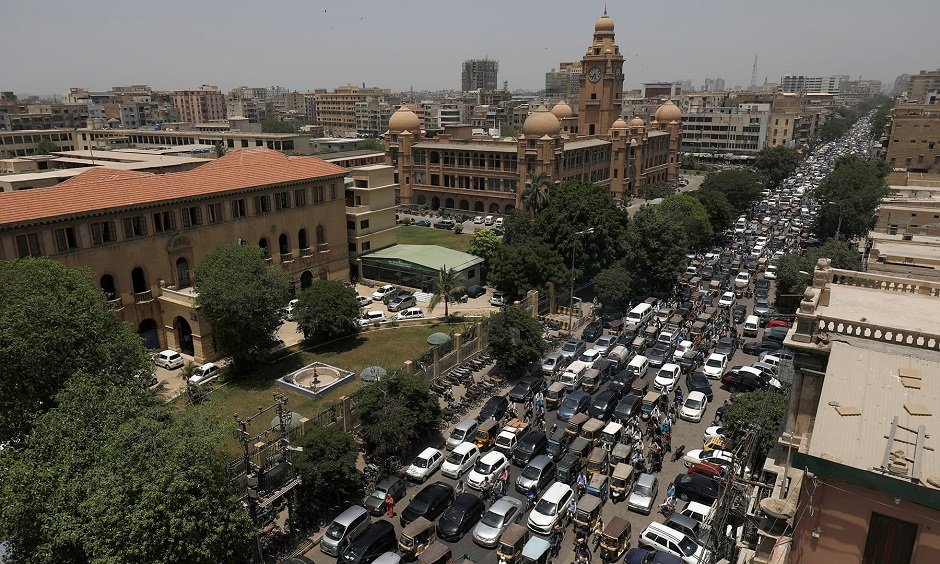 ---
Sindh recorded highest single-day coronavirus death toll: CM
706 new cases emerge, 558 of which are in Karachi
---
KARACHI: Sindh Chief Minister Syed Murad Ali Shah expressed concerns on Tuesday that the deadly coronavirus had reached new highs in Sindh, as the province recorded its highest single-day death toll to date.

"Nineteen deaths within 24 hours is the highest number since the first death was reported on March 19," stated the CM in a statement issued by his office.

With regards to new cases, the CM apprised that 3,803 more tests were carried out and 706 more persons tested positive for the virus.

According to the Chief Minister House, the province has recorded a total of 299 fatalities in 61 days from the coronavirus, which amounts to 1.6 per cent of its overall confirmed Covid-19 cases.

The statement noted an average of five deaths each day from March 19 to May 19.

The CM informed that as of Tuesday, 135 patients were in critical condition, with 34 of them on ventilators.

Meanwhile, out of the 12,906 Covid-19 patients in Sindh, 11,373 patients are isolating in their houses, 819 are at isolation centres and 715 are under hospitalisation.

On the other hand, 252 patients have recovered from the virus, taking the tally of recovered patients to 4,741. Shah observed a 27 per cent recovery ratio.

He expressed concerns that while 252 patients were discharged, another 706 cases emerged. Noting the difference of 454 more patients, he said that these figures indicate that the recovery rate is a lot slower than the infection rate. This can only be controlled when everyone follows the SOPs, said Shah.

Sindh has conducted a total of 131,376 tests thus far, out of which 17,947 persons have tested positive. The percentage of positive cases stands at 13.7 per cent, which is higher than the ratios in other countries, noted Shah.

Of the new cases, 558 are from Karachi - 134 in district South, 131 in East district, 105 in Central, 72 cases in West district, 58 in Malir and 58 in Korangi.

Meanwhile, 20 of the new cases are located in Hyderbad, 16 in Larkana, 12 in Kambar-Shahdadkot, 10 in Jamshoro, six each in Shikarpur and Sukkur, five in Khairpur, four in Jacabobad, three each in Mirpurkhas and Sanghar, two each in Dadu, Ghotki and Kashmore, and one each in Badin, Tando Allahyar and Nausheroferoze.

Moreover, the CM informed that 792 Pakistanis arrived in Karachi via flights from Washington, Muscat and Jeddah between May 14 and 16. The passengers were all tested for the virus - 60 tested positive while 17 await results, according to Shah.

The CM urged citizens to avoid leaving their houses if they can help it, and to follow SOPs if they do head out.