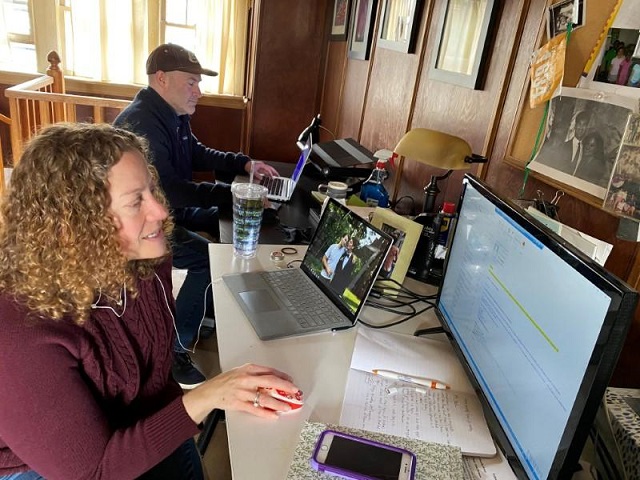 ---
Satya Nadella, Microsoft CEO has expressed his concerns over making remote work permanent as it could have serious consequences for social interaction and mental health for workers as virtual video calls cannot replace in-person meetings.

Following coronavirus outbreak. companies around the world asked their employees to work from home as a safety measure but according to Nadella this could have a robust impact on the workers' well-being.

Speaking to The New York Times, Nadella said that an all-remote setup would be "replacing one dogma with another dogma".

Ikea pornographic clip goes viral in China

"What does burnout look like? What does mental health look like? What does that connectivity and the community building look like? One of the things I feel is, hey, maybe we are burning some of the social capital we built up in this phase where we are all working remote. What's the measure for that?," said Nadella.

His comments came after Twitter granted an option to his staff to work from home 'forever' even after the Covid-19 pandemic ends.

Twitter became the first major tech company to allow employees who can work remotely to do so indefinitely, as the coronavirus outbreak forces unprecedented changes in work culture across the world.

Tech giants like Facebook and Alphabet's Google have allowed most of their employees to work remotely until the end of this year.

Twitter to let some employees work from home permanently

Microsoft has also extended its work-from-home policy until at least October.

"We're going to boldly allocate and acquire, build, innovate, partner, whatever," said Nadella.

"We are also going to make sure that we have the ability to do credit for small businesses and other organisations that need that help".

Those who are used to the traditional office setting and appreciate the social interactions that take place at the office, a sudden shift to remote work will impact worker's mental health due to isolation and burnout, reports Forbes.

This article was originally published on Livemint.