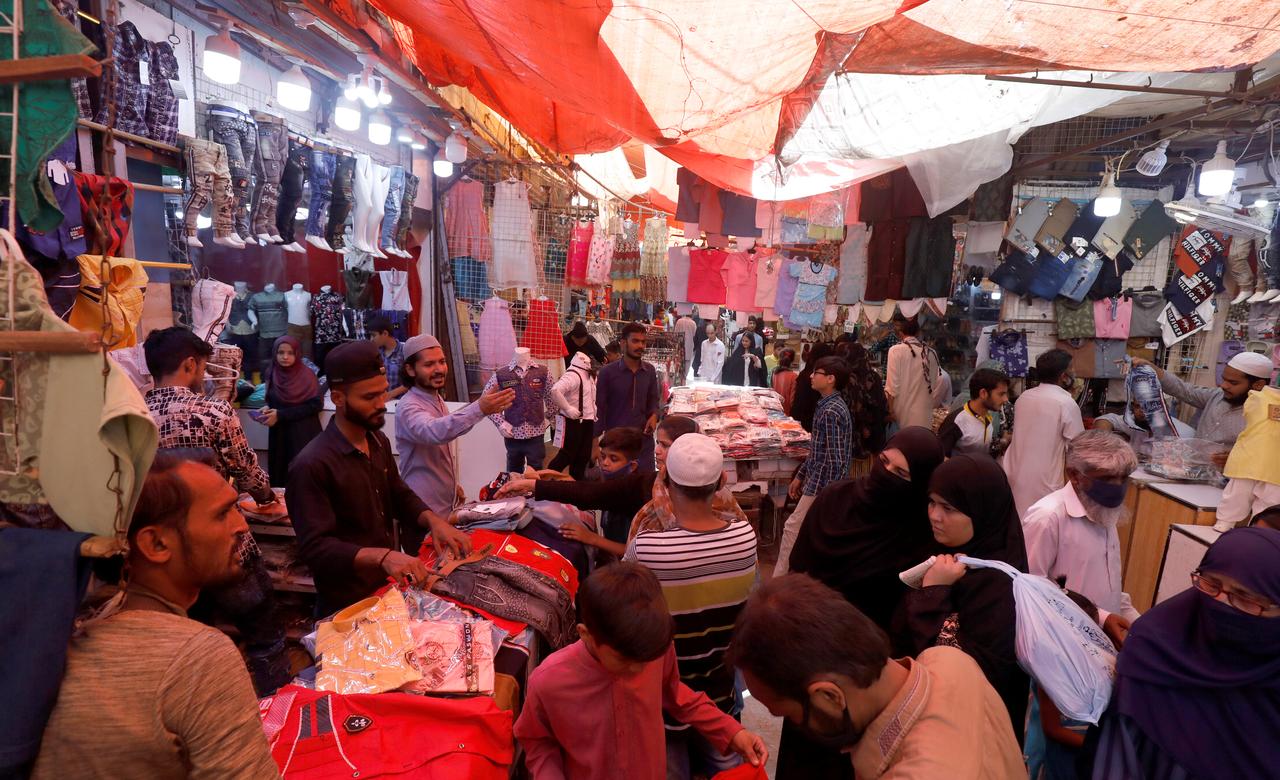 ---
KARACHI/LAHORE: The traders in Karachi and other parts of Sindh are not budging from their demand that shops should be allowed to stay open from Iftar till midnight from Monday (today) as the provincial government's negotiations with them on Sunday ended in a stalemate.

In Punjab where shopping malls and public transport are set to reopen from Monday, a group of transporters have refused to resume their services as they are dissatisfied over the provincial government's standard operating procedures (SOPs).

Shops and markets in Sindh are currently allowed to operate from 6am to 4pm for four days a week with strict standard operating procedures (SOPs) in place to curb Covid-19 infections.

Similar restrictions are in place in other provinces as well but Punjab is mulling extending closing hours for shops and markets as well.

A delegation of traders met a committee comprising provincial ministers at the Karachi commissioner's office on Sunday. The Sindh government agreed to allow the markets that were sealed in Karachi for not following the SOPs to open again. However, the deadlock was extending closing hours persisted.

Speaking to reporters after the meeting, All Karachi Tajir Ittehad Chairman Atiq Mir said traders would open their shops till midnight even if the government had them arrested.

He further demanded that 40 shopping malls in Karachi should be allowed to reopen as Punjab had also permitted it.

"We have a right to earn enough for a two-time meal till Chaand Raat," he said.

Mir further said the trader associations had sought the assistance of the authorities in implementing the SOPs but the request had been turned down.

The heads of the Sindh Tajir Ittehad and the All City Traders Tajir Ittehad also announced that they would keep their shops until midnight.

Sindh Labour Minister Saeed Ghani warned traders that shops and markets seen violating the closing hours and not following SOPs would be sealed.

"The decision to not allow shopping malls to reopen was made during a meeting of the NCC [National Coordination Committee on Covid-19]," he said.

He accused the PTI-led federal government of sabotaging Sindh's efforts against the disease.

"There should be a single decision that should be implemented across the country."

Sources said the traders have been invited to the negotiating table again.

Traders in Punjab are seeking an extension in closing hours as well. Sources said shops and markets were likely to be allowed to stay open till 10pm after talks between traders and Punjab Minister for Industries and Trade Mian Aslam.

However, transporters in Punjab have split into two groups, one willing to resuming their services from Monday and the other refusing to do so until the government issued news SOPs.

Addressing a news conference, All Pakistan Public Transport Association Chairman Ismatullah Niazi said the SOPs that the government and transporters had agreed on were different than the ones they were later informed about verbally.

"We agreed to reduce the fares by 20%, but limiting the number of passengers in a bus to 50% is unacceptable," he added. "How will we manage this?"

The other group, the Insaf Transport Federation, announced that they would resume their services in accordance with the guidelines.