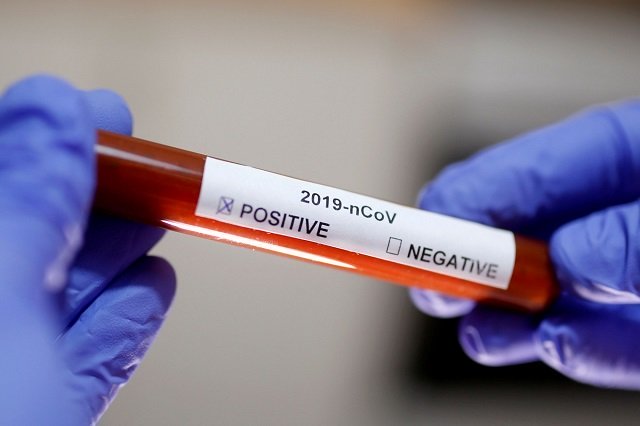 ---
LAHORE: As the life in general is gradually returning to normalcy from a complete lockdown, the social acceptability of patients who have recovered from coronavirus remains in limbo, with some of them receiving a treatment of warriors while others get stigmatised and ostracised.

The global coronavirus outbreak that forced the government to impose a lockdown the entire country in March has thus far claimed around 245 lives in Punjab, according to the provincial health department.

The society, in general, has moved from a state of immense fear to normalcy. But for many who have survived the virus infection, life has not returned to normality as such. Unlike the survivors of other life-threatening diseases, the coronavirus patients initially faced a stigma because of fear propagated by the media.

'Digital revolution' likely in Pakistan post-coronavirus pandemic: AJK president

A journalist who was amongst the first in the community in Lahore to contract the virus and got a lot of attention for the reason told The Express Tribune that his life has not returned to normality.

He said he was still being ostracised by his family members, despite having recovered from coronavirus infection over a month ago. Shakeel Khan, who hails from Mianwali, was diagnosed with coronavirus in late in March. On his suggestion and the government's directives, his family got tested and four of its members turned out to be infected.

He said that back in his hometown, people loathed his family for having contracted the virus. He said that after recovering he realised that people still wanted to avoid him. He said none of his family members were ready to take him in after he had recovered from the disease.

He said even his friends had abandoned him, expect for one who had arranged accommodation for him. He said he had thought that people would start acting normally after some time but that didn't happen. He said now he had become used to the situation but he had felt so dejected immediately after recovery that he consulted a psychologist.

He said he recovered from the virus on April 2 but his family and friends were reluctant to be around him. He said his father's colleagues treated him as an untouchable when he went to collect his belongings from his former workplace.

However, he said his own colleagues were very supportive and he felt more at home in his office.

Chinese medical supplies to fight Covid-19 arrive

Muhammad Afzal, a resident of Rehman Garden who recovered from coronavirus earlier this month, said there was a general misconception amongst people that the surviving patients should be avoided. He said there was a lack of awareness regarding the disease.

He said he understood that people wanted to avoid him and his way of dealing with the situation was to ignore them.

He said that since he was a senior technician at a hospital, he was aware of such illogical behaviour of people. He also said that his hospital colleagues were very supportive.

However, Asad Sattar, who recovered from coronavirus on April 13, had an altogether different tale to tell. He said his family and friends greeted him on his return home and many even wanted to hug him. He said he had to keep people at a safe distance for his own and his friends' safety. He said he had not been mistreated by any friend or relative.

Karachi University team identifies potential drugs for Covid-19 treatment

Chief Consultant Physiatrist Dr Imran Raza said the feeling of fear towards coronavirus patients was a result of the electronic media's failure to properly educate people about the disease. He said people feared that going near those who had recovered from coronavirus infection would put them at risk. He said the pandemic had also caused an increase in anxiety among the people.

He said those having recovered from coronavirus needed to be reintegrated into the society.

Published in The Express Tribune, May 18th, 2020.