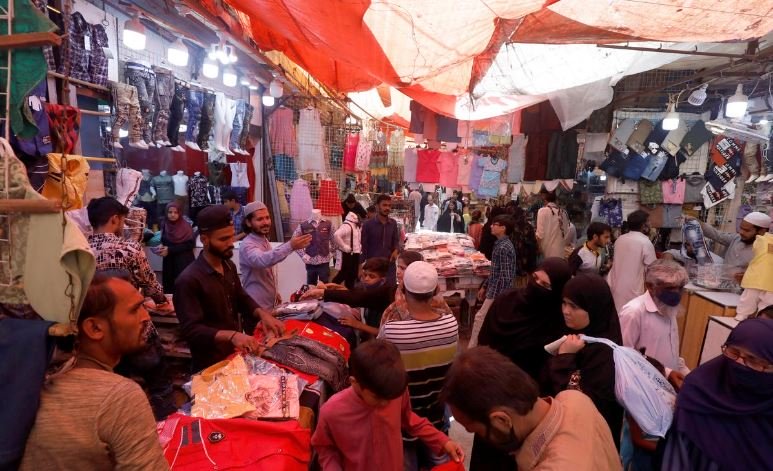 ---
Pakistan Medical Association unhappy with easing of lockdown
Sindh govt will be responsible for virus spread, deaths, say doctors
---
KARACHI: The Sindh government will be responsible for the spread of Covid-19 and any unnecessary deaths that come with easing the lockdown, claimed Pakistan Medical Association (PMA) doctors in Karachi on Saturday.

"The [Sindh] government is acting extremely irresponsibly by allowing people out on the roads without face masks and social distancing," stated a spokesperson, adding, "This is a gross violation of public health principles amid the Covid-19 pandemic."

PMA Sindh general secretary Dr Abdul Ghafoor Shoro, while speaking to The Express Tribune, pointed out that all kinds of shops, including non-essential ones, had been reopened.

"There is too much rush at the markets, there is no social distancing and no one follows the guidelines," he claimed. "People seem to not be taking the pandemic seriously."

Reminding the people that the pandemic was a matter of life and death, Shoro maintained that neither the federal and provincial governments nor the people were listening to the concerns of doctors, who felt helpless in this situation.

"It [health and safety] is not the responsibility of the federal government as health is under the provincial jurisdiction," he added, stating that the Sindh government was solely responsible for implementing relevant safety measures and securing the lives of its citizens.

The PMA doctors asserted that no sensible country would consciously put its women and children at risk this way. They added that Sindh Chief Minister Syed Murad Ali Shah, after taking commendable initial precautions, lost hope and had acted with extreme irresponsibility with regard to public health and safety. For this, the people of Sindh will have to pay a heavy price, they concluded. 

Published in The Express Tribune, May 17th, 2020.