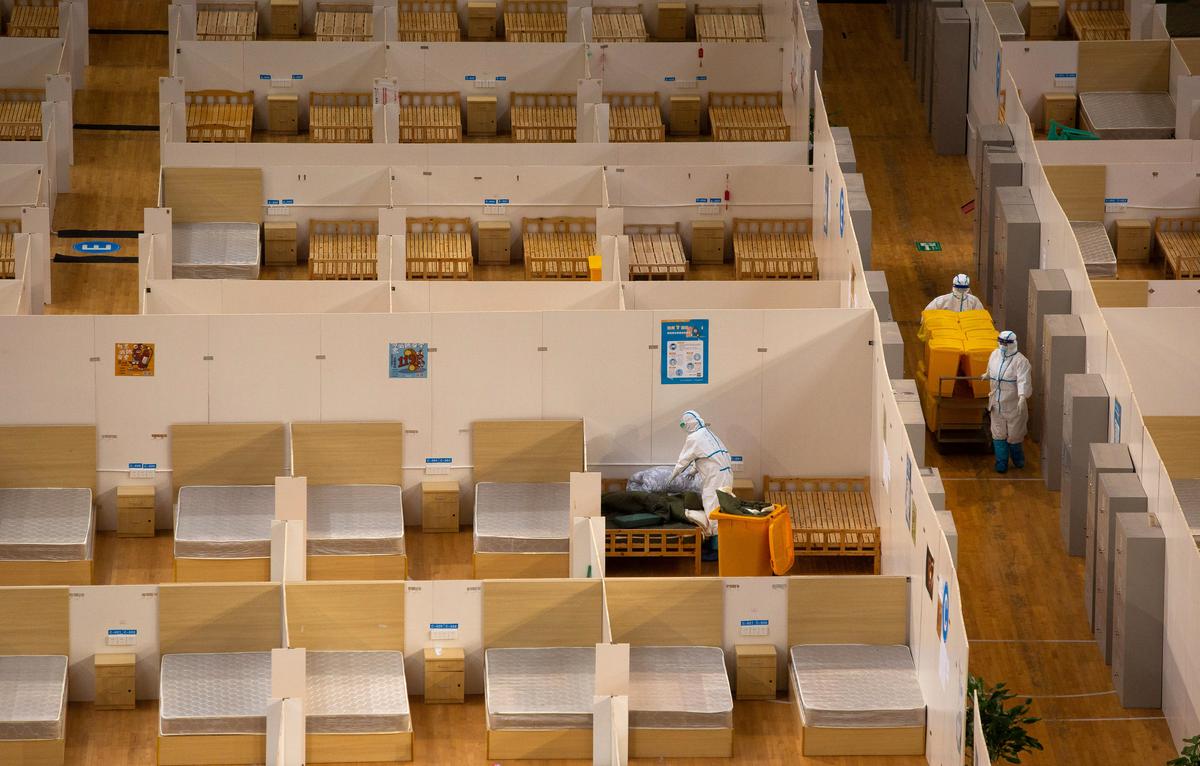 ---
Choosing death over the virus stigma
Fearing segregation, isolation, infected persons wary of hospitals, quarantine facilities
---
KARACHI: It was not too long ago that H*, an elderly diabetic, sat in the narrow street outside his home in Old Kalri, Lyari, busy chatting with his friends, with his medical condition doing little to hamper his day-to-day activities.

Doctors had advised him to undergo treatment, but there was no rush. As he and his family mulled their options, time flew by and the first coronavirus case was reported in the country. And then, it was decided: H would not go for treatment, not now.

But H suddenly fell ill, and H and his family's refusal to seek further medical assistance, even when his condition worsened, led to tragic consequences. Within a week, he died.

"He was never taken to any hospital," lamented Muhammad Yousuf, one of many among H's relatives who believed that he would have survived had he been taken to a healthcare facility in time.

"He was seriously ill but the family was unwilling to shift him to a hospital and didn't even call a doctor for medical assistance," he deplored. "They eventually called a quack who pronounced H dead."

According to Yousuf, the bereaved family had also been hush-hush about the hasty funeral and burial. "They assumed that the police or local administration might take the body to a hospital and they wouldn't be allowed to perform the deceased's last rites," he explained.

The fear of stigma

However, shedding light on the rationale behind the family's decision, another relative of H, A* explained that they avoided going to a hospital out of the fear of the stigma attached to the coronavirus.

"The fear is killing people," he said, adding that most assumed they would be socially boycotted if they or anyone from their family tested positive.

He also noted that many who questioned the prevalence of the virus were also wary of visiting hospitals in the belief that they would be wrongly diagnosed with Covid-19.

Elaborating on the issue, Niha Dagia, a psychotherapist explained that people generally perceived isolation and quarantine as "punishment."

"They are afraid of isolation," she said. And not just that, a stigma has been attached to the disease, she noted. "They are uncertain of what people would think of them if they find out they have been infected and because of the fear of the unknown, they want to stay in denial."

Much of the stigma around Covid-19 preventing people from getting tested can be explained by looking at the social ramifications of quarantine.

Today, the world is clearly divided into two halves: coronavirus-positive persons and coronavirus-negative persons, where the latter seek segregation from the former. This segregation reinforces the stigma which may potentially be normalised over time.

Afraid of being on the "wrong side" of the world as this segregation deepens, people perceive quarantine as a manifestation of the stigma attached to the disease and a means of punishment rather than protection.

If taken to a hospital, the patient and the family are gripped by fear and uncertainty, not knowing if they would be able to see each other again.

Driven by this fear, when virus symptoms emerge, people prefer to stay in denial for as long as possible.

The fears are exacerbated by the fact that it's not just the infected person who faces segregation, but also their families, people they come in contact with regularly, their colleagues and even health workers attending them.

The misinformation mess

Atif Vighio, a health department official, believes that the reluctance of patients to go to hospitals is also due to the misinformation surrounding the pandemic. Pointing out that fake news about the coronavirus had been circulating on social media, he said this made people wary of hospitals and stressed the need to verify any news before sharing it.

According to another health department official, people are also confused about the tests for the virus. However, he emphasised the need to shift Covid-19 patients to hospitals. "The majority recovers and there is no harm in bringing them to a healthcare facility," he said.

In light of the confusion that surrounds Covid-19, the health department has decided to launch awareness drives via radio, television and newspapers, stated Vighio.

Published in The Express Tribune, May 16th, 2020.