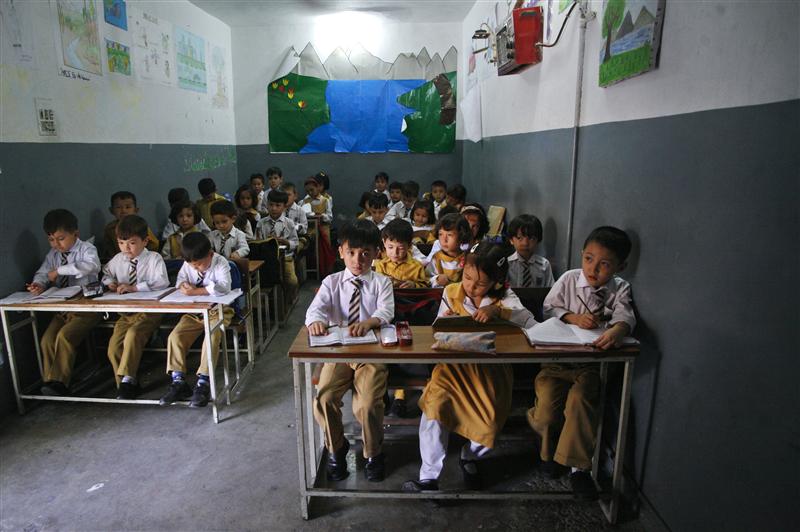 ---
400 schools, colleges face closure
Association of private schools seeks relief package
---
RAWALPINDI: Owing to the prolonged closure of schools and forced to cut their fees, many school owners have started evacuating their rented buildings and handing them over to their owners.

So far, as many as 400 schools and colleges in the Rawalpindi division are on the verge of closing down. Due to the brewing financial crisis, there is a danger that many other educational institutions could close across the country.

Abrar Ahmad Khan, the divisional president for the All Pakistan Private Schools Management Association, lamented the lack of cooperation from the government which has caused this situation.

Abrar said that the association's central president Kashif Jawdani has written to Prime Minister Imran Khan about the situation after the Punjab Chief Secretary was directed to issue a relief package for private educational institutions in the province while a report should be sent to the Prime Minister's Secretariat within two weeks. However, Abrar lamented that six weeks on, no progress has been made in this regard.

Abrar and other members of the association, including Chaudhry Muhammad Furqan, Irfan Talib, and Muhammad Rafiq Qureshi said that letter was also sent to the Federal Minister for Industries Hamad Azhar but it received no reply.

Later, a delegation from private schools in Murree and Kotli Satyan met with the Pakistan Tehreek-e-Insaf (PTI) central leader and National Assembly Member Sadaqat Abbasi at his farmhouse in the federal capital to discuss the issue.

He promised to waive the three months power bill for schools.

Published in The Express Tribune, May 16th, 2020.