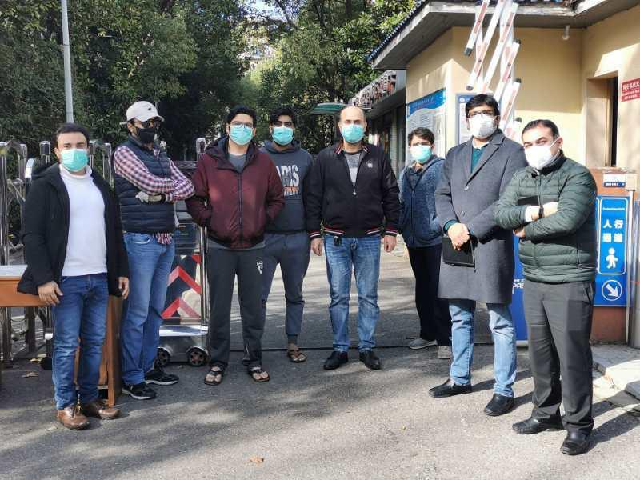 ---
300 students in Wuhan to return on concessionary fares
Parents welcome govt's move of offering the ticket at Rs50,000 per student
---
ISLAMABAD: The federal government has obtained the consent of the parents of 300 students stranded in Wuhan, Hubei province of China and the centre of the coronavirus pandemic, to bring back their children on concessionary fares through PIA flights on May 18 (Sunday).

The plan to bring the students back has been formulated by the Ministry of Overseas Pakistanis, the Pakistan International Airlines and the foreign ministry.

Special Assistant to the Prime Minister on Overseas Pakistanis Zulfikar Bukhari took the parents of students into confidence over the measures being taken by the government to bring back their children from Wuhan during a meeting on Friday.

At least 1,000 Pakistani students in Wuhan to be repatriated

The parents welcomed the government's move of offering the ticket at concessionary fare of Rs50,000 per student.

"The students of Wuhan are the ones who have braved the toughest time," the minister said, acknowledging that the students and their parents "tolerated hardships for six months".

He said that the government has stood by the parents every step of the way in these trying times.

"Tickets on concessionary rates will provide encouragement to the students and their parents," he added.