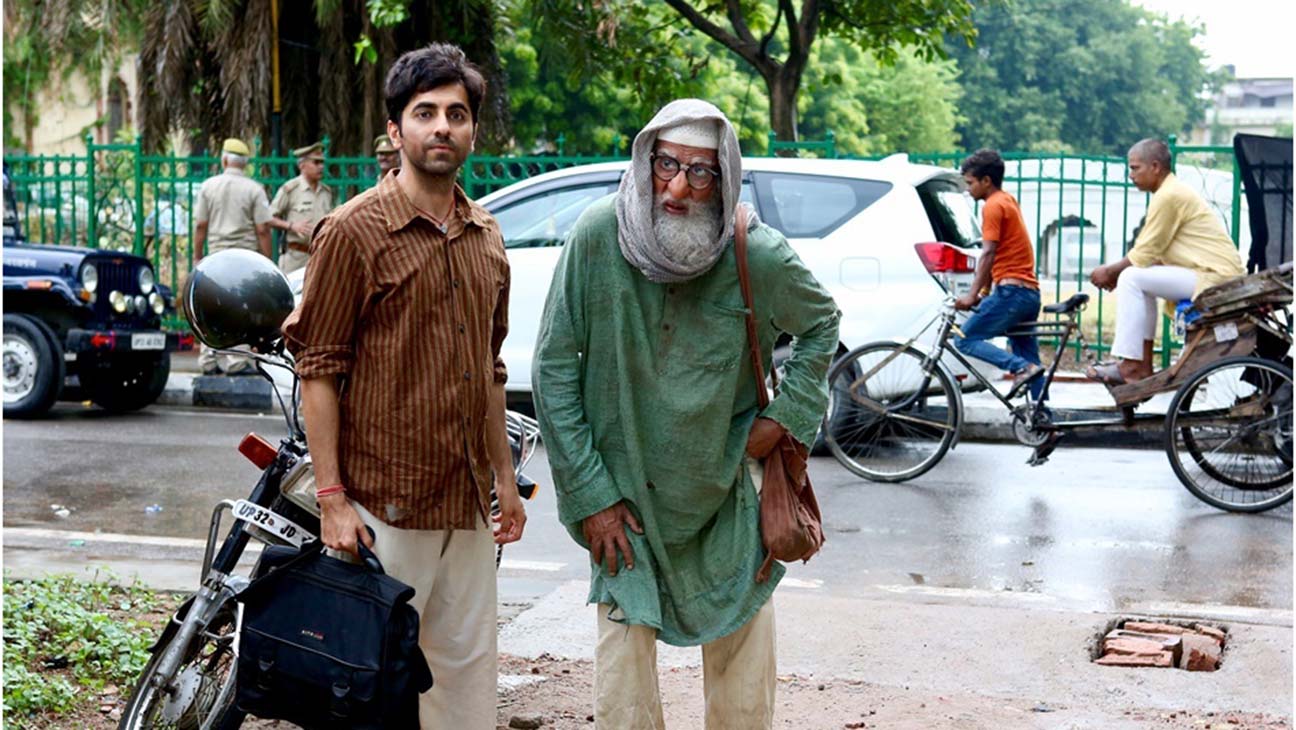 ---
Bollywood goes digital: New Indian films to release online
Amitabh-Ayushmann's 'Gulabo Sitabo' and Vidya Balan's 'Shakuntala Devi' will be the first films to hit Amazon...
---
MUMBAI: Bollywood megastar Amitabh Bachchan, whose films usually open to packed cinemas across India, will see his new movie released on Amazon's streaming service due to the coronavirus lockdown, the US company said Thursday.

With nearly 1,800 titles released in 2018, India is the world's biggest film industry in terms of movies made. Film releases in cinemas are usually big events with fans often queueing for hours.

Bachchan's new comedy-drama Gulabo Sitabo, also starring Ayushmann Khurrana and directed by Shoojit Sircar, had been scheduled to open in theatres on April 17.


T 3531 -Joined Film Ind., in 1969 .. in 2020 .. its 51 years !! .. seen many changes and challenges .. NOW another CHALLENGE ..
DIGITAL RELEASE of my film GULABO SITABO !!
June 12 Amazon Prime 200+ country's .. THAT IS AMAZING !
Honoured to be a part of yet another change pic.twitter.com/ccH2Qxh92D

— Amitabh Bachchan (@SrBachchan) May 14, 2020


India is in the middle of a strict lockdown as it battles a rising number of coronavirus cases, leaving about 9,500 theatres shut.

Amazon said the movie will now premiere on June 12 and be available in 200 countries and territories worldwide — in what Sircar called "the dawn of a new era for Indian entertainment".

Analyst Akshaye Rathi said the move reflected "a tectonic shift for Bollywood and how the business will be done in the future".

"The Indian film industry has to keep the release window alive — either in theatres or digitally — to survive," Rathi told AFP. "The industry has to stop thinking about the next two quarters and focus on surviving for the next two decades by embracing technology."

Amazon operates in a crowded field in India, alongside not just Netflix but also others such as Hotstar — partnered with Disney — in the fight for eyeballs in the market of 1.3 billion people.

The move marks a significant shift for the country's film industry, which relies heavily on box office revenue and comes as lockdown measures to slow the spread of the coronavirus wreak havoc with film launches.


Delighted to announce that you will get to see #ShakuntalaDevi very soon on @PrimeVideoIN with all your loved ones. Thrilled that we will be able to entertain you in these unprecedented times. #WorldPremiereOnPrime #ShakuntalaDeviOnPrime

@sonypicsprodns @Abundantia_Ent pic.twitter.com/j1IExmE0AW

— vidya balan (@vidya_balan) May 15, 2020


Seven films, including two Bollywood films starring A-listers such as Amitabh Bachchan and Vidya Balan will stream directly on Amazon Prime Video.

Gulabo Sitabo, a family comedy with Bachchan and Ayushmann Khurrana, as will Shakuntala Devi, a biopic on the Indian mathematician of the same name will release on Prime Video.

Business at multiplexes and single-screen cinemas is unlikely to bounce back for weeks or even months, as infection fears linger and discretionary spending plunges.

"There will be a reset in the way that producers and studios think about their portfolios," Vijay Subramaniam, Director and Head, Content, Amazon Prime Video, India told Reuters in an interview.

Subramaniam said Amazon, which competes in India with Netflix and Disney's Hotstar, did not see acquisition costs going up for the streaming platform.


Now, we have a piece of evidence to support our statement! #Law releasing on 26th June! #LawOnPrime #WorldPremiereOnPrime@raginichandran #MukhyamantriChandru @PuneethRajkumar #AshwiniPuneethRajkumar#MGovinda #RaghuSamarth @vasukivaibhav #SiriPrahlad @PRK_Productions pic.twitter.com/ujzWphwlBI

— prime video IN (@PrimeVideoIN) May 15, 2020


Across five Indian languages, apart from the above-mentioned Hindi releases, the direct-to-home menu features the Tamil legal drama Ponmagal Vandhal starring Jyotika, the Keerthy Suresh starrer Penguin (Tamil and Telugu), Sufiyum Sujatayum (Malayalam) starring Aditi Rao Hydari, Law (Kannada) starring Ragini Chandran and Siri Prahlad, and Danish Sait's next film French Biryani (Kannada).

All these films will directly go to Amazon Prime bypassing traditional theatrical release.

Have something to add to the story? Share it in the comments below.