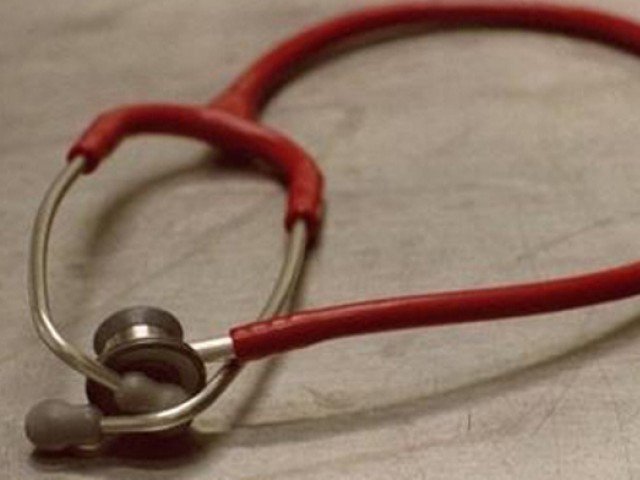 ---
Free medical consultation just a click away
New website connects patients with top Pakistani physicians and doctors for immediate help
---
KARACHI: With the rapid spread of Covid-19 in the province and consequent lockdown in the city, many people suffering from other diseases or medical conditions are apprehensive of visiting the hospitals and waiting there for long hours. For all such people, a new facility has been launched through which they can have access to doctors' consultation at home - that too free of charge.

In case of a medical emergency, patients can seek help and connect to doctors via their smartphone and computer by accessing the website Tibi Sahulat (www.tibisahulat.com). The website, along with its android application, has been launched by a software engineering student Aftab Ahmed, who came up with the idea and took 289 tops consultants in various cities of Pakistan on board.

"Anyone seeking urgent consultation with leading physicians and surgeons in Pakistan can now ask questions through chat or phone calls," Ahmed said, adding that the service will be available round the clock and people will be able to choose the physicians by looking at their expertise and credentials.

A novel idea

Ahmed conceived the idea as he had been suffering from lower back pain due to a herniated disk and could not trace a doctor because of the lockdown.

"I thought of developing an application to provide relief to citizens in emergencies," he said. "This application is meant to guide patients and link them with accredited doctors without having to pay anything."

Explaining the process, he said that queries can be answered by doctors within 15 to 20 minutes, while those with medical histories would be able to upload their test reports on the app for the doctors to look at. Almost all the doctors registered with the app are specialists in various fields.

Apart from an anonymous chat service, patients will also be able to talk to their doctors through audio and video calls.

Instant help

Sharing her experience of using the app, an undergraduate student from Iqra University. Rukhsana. said that one day, she suddenly experienced some irritation and redness in her eyes, but no clinics were open because of the lockdown.

"One of my relatives sent me the link to this service to seek medical help. At first, I thought it was a scam but to my surprise, I received a reply from a female doctor within 10 minutes of uploading my query on the app. The doctor inquired about my medical history and asked me to send an image of my bloodshot eye. After that, she prescribed me some eye drops which gave me instant relief."

Working for a cause

Dr Ilyas Akbar, a general physician who works at the Pakistan Institute of Medical Sciences (PIMS) in Islamabad, said that he registered himself with the app because he saw it as a cause.

"I received several emails from this boy (Aftab Ahmed) on a professional social media group dedicated to doctors. I thought I would register myself and take out some time for needy people especially during the ongoing crises," Dr Akbar said. "I go to PIMS in the morning and run my private clinic in the evening but I also continuously check tibisahulat.com for any queries."

Future plans

According to Aftab Ahmed, it has been a month since he launched the app and is now working to help the registered doctors in developing a clinic management system.

"Such software is used across the globe and I am glad to introduce it in Pakistan," he said. "Once the situation returns to normalcy, I am planning to add another feature on the website through which people will be able to book an online appointment with leading physicians and surgeons of Pakistan and visit their clinics." 

Published in The Express Tribune, May 15th, 2020.