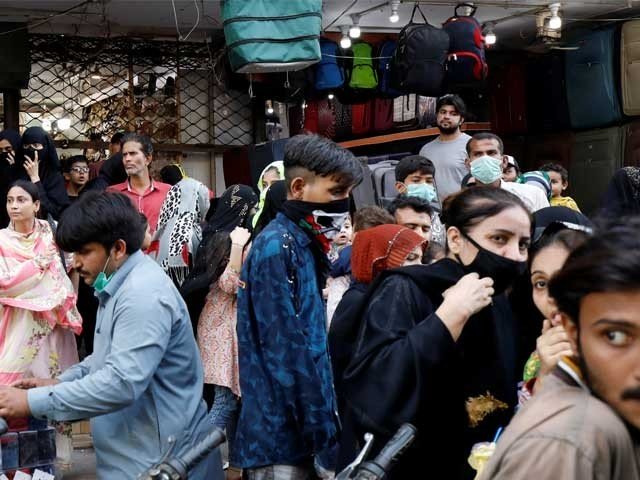 ---
Consumer behaviour shifts during pandemic
People opt for goods purchase digitally rather than physically
---
KARACHI: The coronavirus pandemic has triggered a drastic change in the purchasing pattern across the world with consumers now preferring to buy digitally rather than physically.

"Online shopping almost doubled on our app and increased further in Ramazan," said Hysab Kytab CEO Veqar Islam at a webinar on Thursday.

He highlighted that across the world the adoption of budgeting and financial planning was growing. In 2015, the ratio of adoption had been 8%, which grew to 10% in 2017 and to a massive 29% in 2019, he pointed out.

Highlighting that women made up just 15% of the total user base of Hysab Kitab, Islam voiced hope that the proportion of females would increase in the near future because a large number of women in Pakistan prepared home budgets.

He stressed that lockdowns caused a drastic change in the buying behaviour of consumers all around the world and Pakistanis were no exception.

"One of the highest spending patterns was seen in the grocery category as the amount spent rose manifold, however, this was only temporary and is now expected to decline as consumers have stocked up groceries in bulk," he said. On the other hand, 70% decline was recorded in the amount spent on eating out after the lockdown was imposed, he said.

According to Pakistan Telecommunication Authority (PTA), the internet usage increased 15% during the period under review.

Also present at the webinar, Hysab Kytab Global Head Yasir Ilyas pointed out that the amount spent on fuel and transport during the Covid-19 pandemic decreased 31%.

"However, the trend of mobility and fuel consumption saw an increase of 16% in the Ramazan season," he added.

Ilyas highlighted that although ride-hailing services saw a 78% plunge in their total transactions after the lockdown was enforced, the same companies registered a 128% growth in their delivery segments.

"We are witnessing a steady upward trend in the adoption of online shopping during the present era of contactless buying," Ilyas said. Globally, personal finance management was also on the rise, he added. The official pointed out that 12 out of 50 startups in the Forbes' Fintech 50 were aimed at personal finance management.

According to the Forbes' Fintech 50 for the year 2020, these 12 startups cumulatively attracted a total funding of $3.6 billion. 

Published in The Express Tribune, May 15th, 2020.

Like Business on Facebook, follow @TribuneBiz on Twitter to stay informed and join in the conversation.