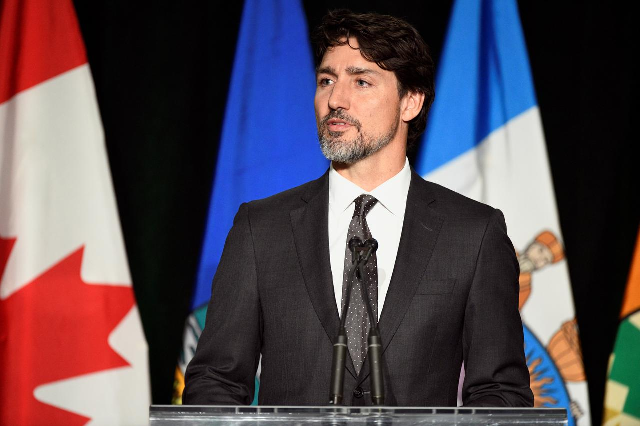 ---
Trudeau says world has changed even if pandemic ends, vaccine found
Canadian premier urges people to adjust to a new normal that will require modified behavior
---
OTTAWA: Canadians should accept the world will change even if a vaccine is found and the coronavirus pandemic ends, Prime Minister Justin Trudeau said on Thursday, urging people to adjust to a new normal that will require modified behavior.

Trudeau unveiled new measures to support hard hit sectors, including C$470 million ($334 million) for fisheries, and the partial reopening of some national parks.

"We have to recognise that things will change in this world, even after the end of this pandemic, even after a vaccine," he told reporters. "Covid-19 will be one of the things that create changes in our society. There will be adjustments."

More Canadian provinces are lifting restrictions and moving to restart more economic activity, while the warmer weather is spurring more people outdoors.

"We know that this will not be a summer like another in the past," Trudeau said, noting it was impossible to prevent people from going outside but that governments had to "help them do it safely."

Canada's coronavirus death toll edged up by 2.5% to 5,337 from Wednesday, one of the smallest daily increases, according to public health agency data.

More than 60% of the deaths have occurred in Quebec, the second most populous of the 10 provinces.