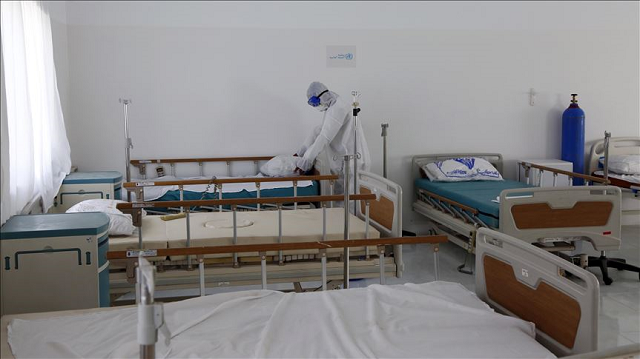 ---
Yemen: Epidemics kill over 600 people in Aden
Yemen in trouble with epidemics, including pneumonic plague, chikungunya virus, along with COVID-19 pandemic
---
ADEN: Over 600 people, including six government officials, have died in Yemen's temporary capital, Aden, due to epidemics, according to a government official.

On May 1-13, due to epidemics, including pneumonic plague and chikungunya virus, a total of 623 people, six of them government officials, died, said the official who did not want his name revealed due to security concerns.

The Yemeni government on Monday declared the temporary capital Aden a "disaster zone" due to the spread of the novel coronavirus and other epidemics, according to local media.

The government called on the World Health Organization, the international community and healthcare organizations to support Yemen in its fight against Covid-19 pandemic and other epidemics that emerged after a flood disaster in the city, the official Saba news agency reported.

Aden was ravaged by flash floods since mid-April, affecting 150,000 and prompted the government last month, to declare the southern city a "disaster zone".

Yemen has been beset by violence and chaos since 2014, when Houthi rebels overran much of the country, including the capital Sanaa.

The crisis escalated in 2015 when a Saudi-led military coalition launched a devastating air campaign aimed at rolling back Houthi territorial gains.

Tens of thousands of Yemenis, including civilians, are believed to have been killed in the conflict, which has led to the world's worst humanitarian crisis as millions remain at risk of starvation.