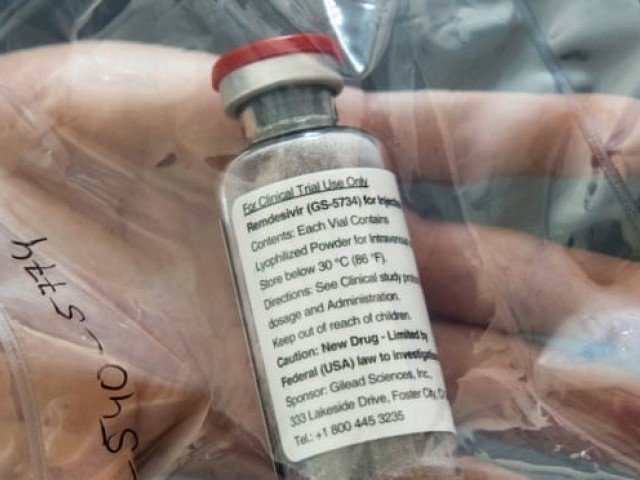 ---
Pakistan firm to produce only effective drug against Covid-19
US firm has entered licensing agreement with Ferozsons Laboratories, four Indian manufacturers to produce Remdesivir
---
KARACHI: As the world grapples with the novel coronavirus pandemic, there has been little good news in terms of a cure. Of all the drugs tried against Covid-19, only one – Remdesivir – has shown signs of effectiveness. Unfortunately, that too is in short supply.

In the days to come, however, Pakistan will play vital role in the effort to scale up production of the potentially lifesaving drug. The US-based pharmaceutical firm that manufactures it has entered into a non-exclusive licensing agreement with Pakistan's Ferozsons Laboratories along with four Indian companies to manufacture and distribute Remdesivir to 127 nations to fight the pandemic. The countries are nearly all low-income and lower-middle income ones that face significant obstacles to healthcare access.

"Under the licensing agreements, the companies have a right to receive a technology transfer of the Gilead manufacturing process for Remdesivir to enable them to scale up production more quickly. The licensees also set their own prices for the generic product they produce," Gilead Sciences, the firm that manufactures Remdesivir, said.

The company also said in a press release that the licences were royalty-free until the World Health Organization (WHO) declared the end of the public health emergency or a vaccine was approved.

The countries Ferozson's Laboratories and the four Indian firms will be allowed to distribute Remdisivir to include regional ones like Afghanistan, Bangladesh, Nepal and Sri Lanka along with various others in Central and South East Asia, Africa and South America.

Gilead Sciences had earlier warned that there was only enough Remdesivir in the world for about 200,000 patients. While the drug isn't a certain cure for Covid-19, rigorous trials have shown it can shorten a patient's hospital stay by about four days, freeing up vital medical capacity for others suffering from the disease.