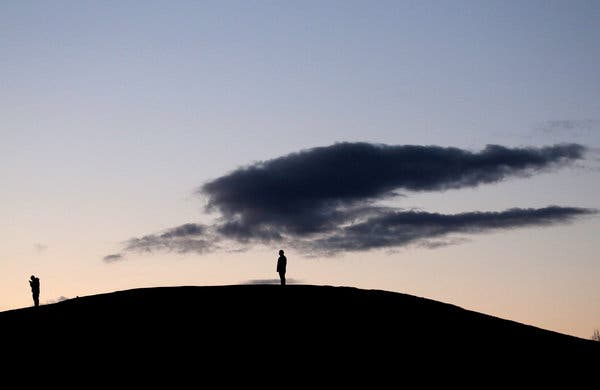 ---
'Men more vulnerable to Covid-19 than women'
Punjab health department data shows several districts in the red zone
---
LAHORE: As Covid-19 makes fresh gains across the country, the tally in Punjab shows men are more vulnerable to the respiratory disease.

A recent report from the Punjab Health Department reveals more men have tested positive for the respiratory virus in the province than women. Out of the total number of patients, more than 8,000 men tested positive for the virus that, so far, has caused more than 760 deaths across the country.

Health experts believe men are more vulnerable to the disease due to their lifestyle. "Most of them have to be outdoors for one reason or the other, and that is the primary reason for the higher number of positive cases in men," said one medical expert. The province has also recorded more than 2,100 female patients who are currently suffering from the respiratory disease.

Data collected by the department shows a total of 10 districts in the red zone, with the highest number of positive cases. In these districts, the report said, 40% of the population has recovered.

Details show the number of patients between the ages of 45 and 60 is more than 2,500. Whereas, the number of patients between the ages of 61 to 75  is said to be more than 1,500 at present. The province has recorded fewer elderly patients. The total number of patients between the ages of 75 and 84 is significantly lower than expected.

During this time, officials also recorded more than 3,600 cases between the ages of 16 and 30. Similarly, total infected patients between the ages of 31 and 45 have crossed the 3,400 mark.

Officials said the data collected by the department is analysed daily. Based on the information collected, the department is also making arrangments for patients across the province.

According to the report, Lahore appears to be leading in the number of positive cases with more than 5,700 cases, out of which 78 have died, and more than 1,500 have recovered.

A detailed survey by the provincial health department identified Pakpattan, Hafizabad, Sheikhupura, Lahore, Okara, Faisalabad, Sialkot, Toba Tek Singh, Chiniot and Gujranwala as areas with the most number of positive cases.

While gathering data, the health department teams were also able to identify several patients who were trying to avoid quarantine centres and decided to receive treatment at home.  The trend, according to health experts, is dangerous and allows the disease to spread.

With 6,000 tests per day, so far, the provincial health department has screened more than 150,000 citizens. The department aims to expand its testing capacity over the next few weeks.

Published in The Express Tribune, May 14th, 2020.