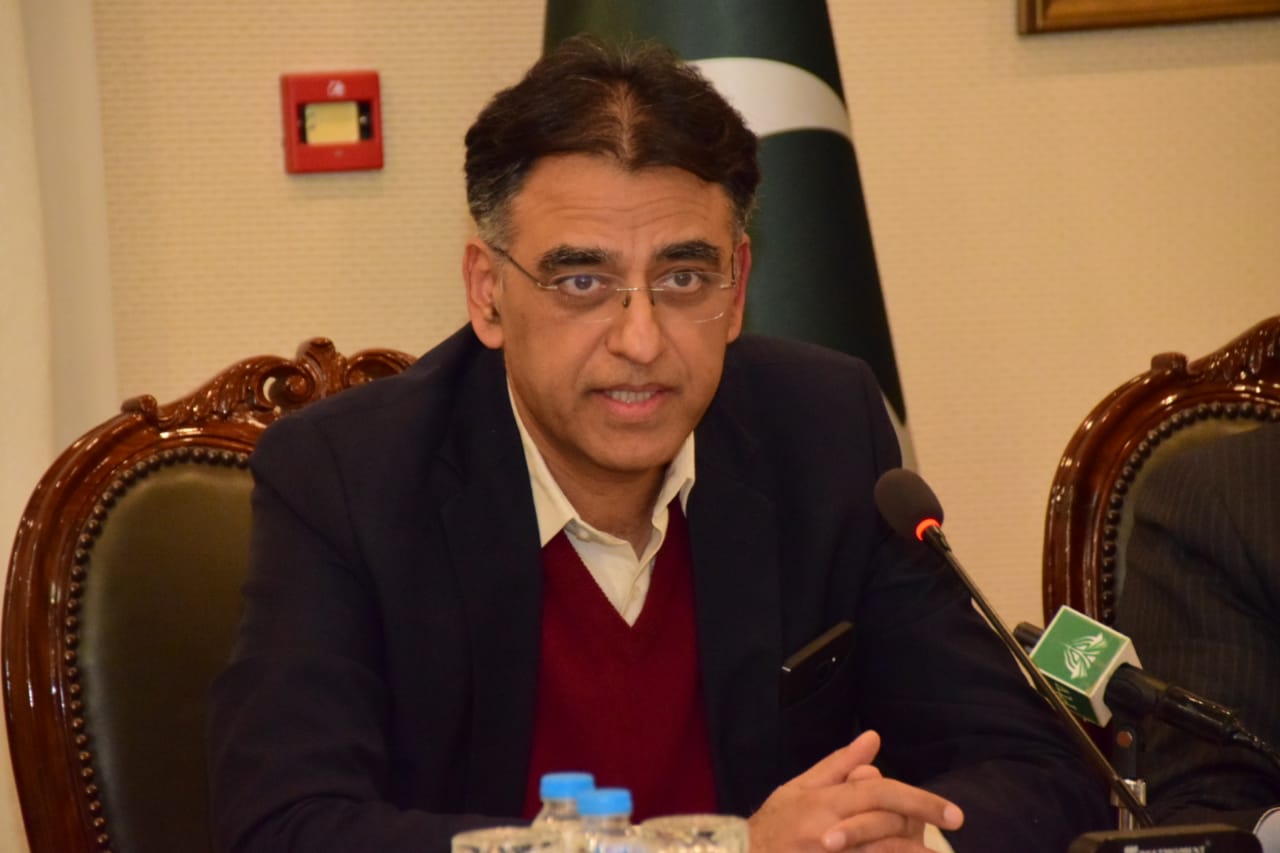 ---
'Individual responsibility only way to ensure protection against Covid-19'
Umar urges provinces, public to play their due roles and ensure health and safety of people
---
Following the ease in lockdown since May 9, it is now the public's responsibility to comply with all the standard operating procedures (SOPs), and take care of the health of their family, society and community at large, said Federal Minister Asad Umar on Wednesday.

Individual responsibility was the only way to ensure protection against the coronavirus and collective health [of the people], he added.

Umar was addressing the meeting of the National Command and Operation Centre (NCOC), called to review the situation that emerged since the government eased the lockdown on May 9.

Provincial chief secretaries apprised the forum of the developments since the unwinding began on Saturday. They informed that the markets were heavily crowded, particularly with Eidul Fitr coming up. They put forth their difficulties in enforcing the SOPs and guidelines set in place by the federation and the provinces.

"The lockdown has been eased to facilitate the masses," said Umar. The threat of the pandemic persists and anti-Covid-19 directives and SOPs have been sent to all provinces, he stressed.

The federal minister insisted that implementation of SOPs needed to be ensured, while adding that public awareness drives were also being broadcast on the radio and television channels, as well as on all digital forums.

According to Umar, the public is fully aware of the comprehensive SOPs devised for every industry, including the construction industry and all factories and markets.

He directed the provinces to ensure the implementation of SOPs, giving provincial chief secretaries three to four days.

Umar urged the provinces and the public to play their due roles and ensure the health and safety of the people and contain the spread of the pandemic.

On Thursday, May 7, the prime minister had announced the lifting of the coronavirus-induced lockdown in phases.

In the first phase, small markets in residential localities and shops were allowed to reopen, businesses could operate from Sehri till 5pm and selected outdoor patient departments (OPDs) at hospitals were allowed to treat specific diseases and illnesses.

More sectors related to construction were said to resume their activities. However, markets were to remain closed for two days a week to give respite to police, who were tasked with enforcing the restrictions. Shopping malls and other places where large crowds gather were not been permitted to reopen yet.

The decision came on a day when the country reported almost 1,300 coronavirus cases and 48 deaths in 24 hours. The provinces had all complied with the decision.

The prime minister had stressed that the threat of the virus still remained and pleaded to citizens to comply with all precautionary measures and SOPs in place.

Although the curve was yet to peak, the easing was being done to protect low-income groups from the devastating economic impact of the lockdown, he had said.