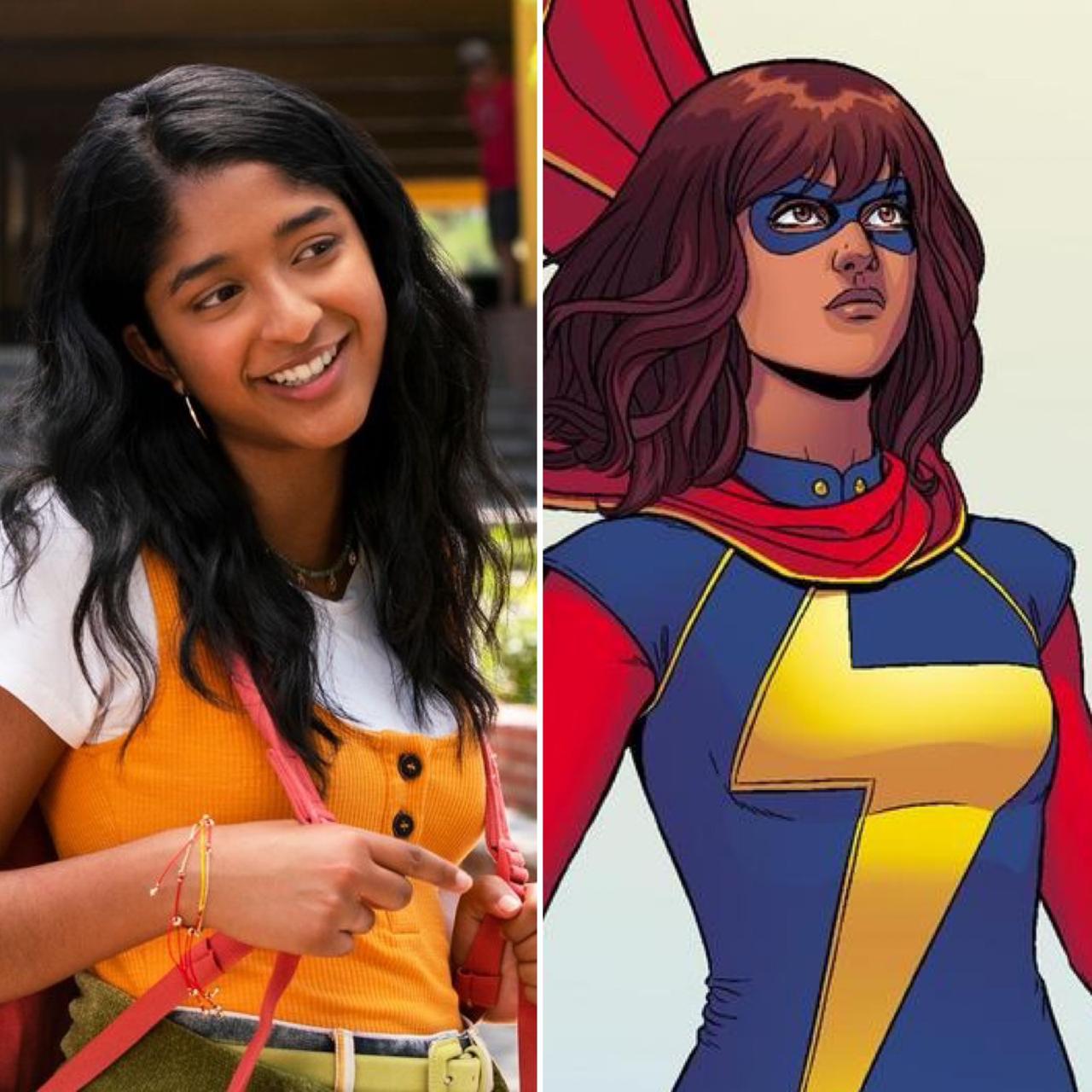 ---
The debate for who will be playing the first-ever Pakistani-American superhero, Kamala Khan aka Ms Marvel, is still ongoing. However, one thing is certain - it won't be played by the 'Never Have I Ever' star, Maitreyi Ramakrishnan.

In an interview with Entertainment Tonight, the Indian-Canadian actor shared that she takes representation very seriously and will not be essaying a Pakistani teenager (Ms Marvel is one) for landing a role.




"I've seen a couple of posts about that, but honestly, no," she told the publication."Kamala Khan is Pakistani and I'm Tamil. If there was a Tamil superhero, I wouldn't want to see a Pakistani girl playing [her]. I would say, 'Really? You couldn't find anybody who was Tamil?' So why would I want to do that to the Pakistani community? That wouldn't be fair."

Even she had been clear on her stance, it doesn't mean that Maitreyi won't be vouching for another South-Asian superhero soon. "Trust me, I'd love to be a superhero. I love Marvel so much," the actor adds.

"I could be the daughter of Deadpool or apprentice or something!" she says. "Maybe Deadpool adopts a South Asian girl. It would make sense - Ryan Reynolds and I would both make the Canadian jokes."

Last month, Maitreyi also took to Twitter and pitched Disney an idea on how they should be working on a South-Asian princess.

"Guys. An idea. A Disney princess that's actually South Asian without stereotypes and a predictable plotline," she wrote on the micro-blogging website.


Guys. An idea. A Disney princess that's actually south asian without stereotypes and a predictable plot line. She's hella street smart, sarcastic and super bad ass. @DisneyAnimation your move. pic.twitter.com/2iRAlope9h

— Maitreyi Ramakrishnan (@ramakrishnannn) April 15, 2020


"She's hella street smart, sarcastic and super badass," the tweet read. "I'm bringing this back up when I get more clout. This is happening."

Talking about her suggestion, Maitreyi revealed, "That came from a conversation with me and one of my friends who's Disney-obsessed."

The actor explained, "She's white and was like, ''Honestly, why do I get so many princesses? You get like, none.' Because Jasmine is Middle Eastern but she's not. She's not from a real place. But it's also based off a real story. We don't have proper, solidified representation."

It's official. Dibs on playing Ms Marvel is still open!

Have something to add to the story? Share it in the comments below.