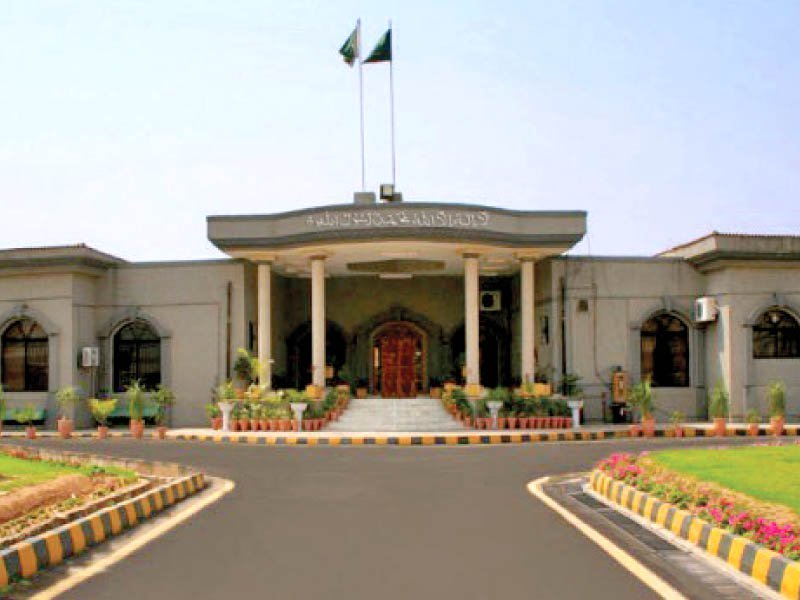 ---
ISLAMABAD: The construction of housing projects in the federal capital by different government institutions and departments without first obtaining a non-objection certificate (NOC) drew the ire of the high court on Tuesday, as it expressed anger over the failure of the federal capital's apex civic agency to demolish illegal housing societies.

It further stopped the apex civic agency of the federal capital from demolishing stalls and kiosks of poor people.

This was directed on Tuesday by a single-member bench of the Islamabad High Court (IHC), led by Chief Justice Athar Minallah, as it heard a case about action against illegal housing societies in Islamabad.

"Why is it that the Supreme Court's orders on the demolition of illegal shops are being implemented in Karachi but not in Islamabad?" he asked, before continuing, "Why is the CDA demolishing khokhas (kiosks), if it cannot demolish illegal housing societies?"

No public institution can establish a housing project on the pretext of its employees, IHC Chief Justice Minallah remarked, adding that the federal capital's master plan was destroyed by public institutions and the Capital Development Authority (CDA).

"Under which law can a government institution develop a housing scheme of its own?" CJ Minallah asked.

The court lamented that the city, a model for the country, has become chaotic.

The CDA has itself built dozens of housing schemes for public institutions, he remarked and asked the CDA to submit a report on the matter at earliest.

At this, the CDA's representative sought time from the court to do so.

In an order issued after the conclusion of the day's hearing, Chief Justice Minallah stated that the development authority had failed to satisfy the court regarding its performance against illegal housing societies in the federal capital. It added that most unauthorised housing projects have been constructed in violation of the CDA Ordinance.

CJ Minallah directed the CDA board and its chairman to explain why the civic authority did not carry out any action against the unauthorised housing projects in the federal capital.

Highlighting the contradiction in CDA affairs, the IHC chief justice said that the CDA removed kiosks and stalls without issuing any prior notices while its officials only visited illegal housing societies for 'surveys' but took no action.

"Why doesn't CDA demolish the buildings owned by the rich people?", the court asked.

The court also barred the authority from removing or destroying any kiosks in Islamabad, most of which are owned by poor people.

Chief Justice Minallah said that the court could not overlook the role of CDA in the matter and told the CDA chairman to submit a written response explaining delays in taking action against illegal housing societies. The case was then adjourned until May 21.

Published in The Express Tribune, May 13th, 2020.