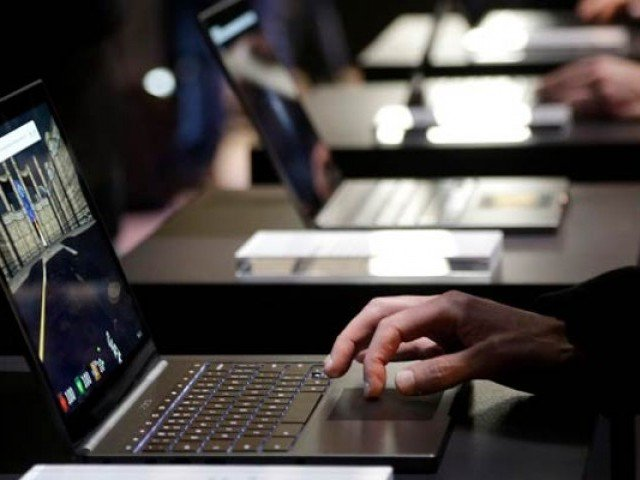 ---
BHAKKAR: After the ongoing lockdown was imposed to curb the spread of novel coronavirus, online classes were launched for university students to continue their academic activities from home. The government ordered the universities to arrange lectures for students at home.

The lectures have started but the plight of many students was not noticed. Students from underprivileged areas were facing difficulties in benefiting from the facility.

A university student, Maham, told The Express Tribune that the government cares about other segments of the society but it does not pay heed to the needs of poor students who were continuing their university education during the lockdown. "Students take online classes in households where two or three siblings were studying."

It becomes difficult for students to maintain connectivity as a one-week internet package costs Rs300 and ends prematurely because of prolonged online sessions, she explained. "Our internet connection often fails during online class and we struggle to rejoin the session."

"The classes continue but we do not understand what we were being taught," she contended. "We are supposed to appear in the exams after the lockdown partially ends but we may not be able to pass due to which we fear our academic year and expenses would go to waste."

Maham elaborated that many students do not have a mobile phone and laptop of their own but it is necessary to have a touchscreen phone these days. "I have to borrow a mobile phone while taking online classes."

She asserted that her family's expenses had increased after the lockdown because she and her siblings, Mohsin and Ahsan, had to subscribe to an internet package to study and they also have to pay the fee. "My brothers' fee is Rs20,000 and the total fees for all three of us exceeds Rs50,000, which is difficult for our parents to pay."

"If the fee is not paid, we will have to give up our education," she added. "We cannot even drop our semester because one year of education will be wasted."

She demanded that the government take care of the students who had no access to touchscreen mobile phones, laptops and internet facility. "It is very difficult to install an internet connection because it costs Rs3,000. which is impossible for a poor family to pay."

There should be a system to ensure that such students can take classes, she argued. "Online classes are not for everyone. Those who are rich can afford the facility but families such as ours cannot afford it."

Education through online classes was not a good decision for all students, especially because there were no supporting books available. "It would be better if teachers send us recorded lectures."

Mohsin said that taking online classes was not an easy task. "There were many problems, including attendance issues during online classes."

Our mobile phones do not support the application for classes. "The internet connection often fails and we miss important points and questions asked during the class."

The poor were being helped through the Ehsaas programme and the same should be done for needy students, he said.

The mother of the students said that her husband was a labourer and her three children were getting university education. At first, one of her children was enrolled at a university and now the other two were also university students. "Scholarships should be announced for poor students."

Our problems have increased due to the pandemic. "We had invested thousands of rupees for education and now the costs just keep rising."

Published in The Express Tribune, May 13th, 2020.