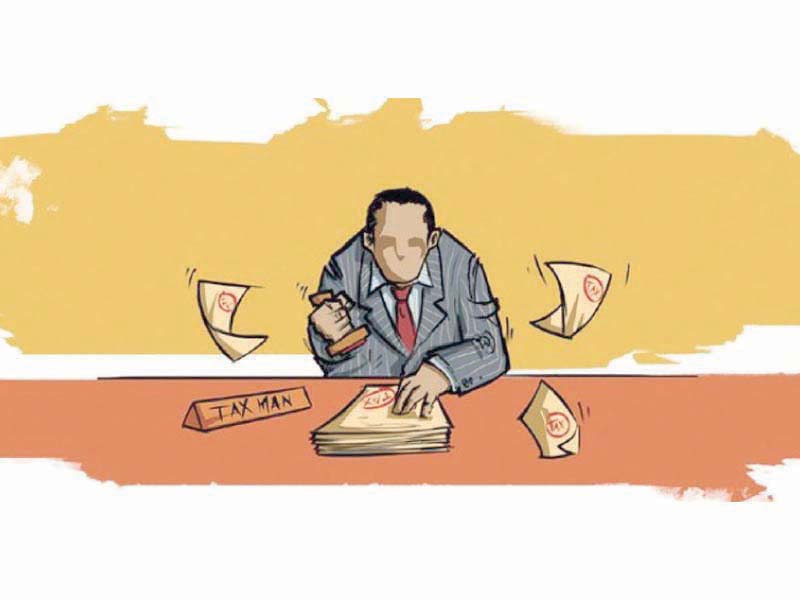 ---
ISLAMABAD: The federal government on Tuesday reversed its 10-day-old decision of appointing some taxmen on key field positions who did not enjoy a good reputation, as it also transferred the member Inland Revenue operations.

The Federal Board of Revenue (FBR) has notified fresh transfers and postings of six officers - 10 days after the first major reshuffle in which some taxmen with a lack of financial integrity were given key positions in field formations.

Some officers, who were not eligible for key posts, were transferred on Tuesday, including the one with a tainted reputation.

The Express Tribune and the Express News through The Review primetime talk show had raised the issue of postings of at least two officers with serious reputational issues.

Planning Minister Asad Umar also played a role in getting the officer removed from the key post.

The FBR transferred Ashfaq Ahmad Tunio and appointed him as Director General of Directorate General of Internal Audit. He was earlier posted as Chief Commissioner Large Taxpayers Unit (LTU), Lahore.

In his place, the government posted Qaiser Iqbal as Chief Commissioner LTU, Lahore. Iqbal was earlier serving as Chief Commissioner Regional Tax Office (RTO), Rawalpindi.

Iqbal's name has been picked from a panel of three comprising Sardar Ali Khawaja and Nazeer Shoro. Iqbal has been selected because of his better reputation.

The government has also transferred Nadeem Hussain Rizvi, who had been posted 10 days ago as member Inland Revenue operations of the FBR. He has now been posted as Director General of International Taxes.

In his place, Muhammad Ashfaq Ahmad has been posted as new member Inland Revenue Operations. Ahmad was serving as DG International Taxes and was facing pressure in a money-laundering investigation.

Ahmad enjoys a good reputation but he has to play the role of the team leader to get his 16,000-strong workforce to deliver the challenging revenue collection target for the next fiscal year.

The member Inland Revenue operations is the key post after the FBR chairperson and is responsible for the collection of inland revenue like income tax, sales tax, and federal excise duty. These three taxes constitute 82% of the total revenue.

However, a significant portion of income tax and sales tax is collected at the import stage by the Customs department, which brings direct collection by the Inland Revenue Service down to around 52%.

Ahmad has to play a key role in ongoing talks with the International Monetary Fund (IMF). The IMF has asked Pakistan to increase its tax collection by 31% to Rs5.1 trillion in the next fiscal year 2020-21, starting July.

This will require additional Rs780 billion worth of taxation measures but the FBR is planning to show at least 20% additional collection on account of the administrative improvement and enforcement measures.

So far, the Inland Revenue Operations were not part of the IMF negotiations. Any commitment to the IMF to improve the collection by improving administration without assessing the capacity of the tax machinery would make next year's target unrealistic.

The government has also transferred Zulfiqar Hussain Khan and appointed him as Chief Commissioner RTO, Rawalpindi. Khan was serving as DG internal audit.

The FBR has called back Muhammad Aamir, who had recently been appointed as chief collector Customs, Quetta. He has been appointed as member of FBR headquarters without a portfolio.

There is no Customs operations member and chances are that Tariq Huda, who is currently serving as an additional secretary of the commerce ministry, may be appointed as the new member Customs.

There are many officers of both Inland Revenue and Customs that are in grade-21 but have been dumped in the FBR headquarters. Some of them do not enjoy a good reputation but the FBR has not yet completed departmental inquiries against them.

Last month, Prime Minister Imran Khan approved rules for the "forced retirement" of civil servants, who have become deadwood. Rules have laid down the procedure for forcefully retiring the corrupt and incompetent civil servants.

However, these corrupt elements have sympathisers in the tax machinery, who have managed to delay the dismissal from service of at least a dozen FBR officers, whose inquiries have been completed but action delayed on various pretexts.

Published in The Express Tribune, May 13th, 2020.

Like Business on Facebook, follow @TribuneBiz on Twitter to stay informed and join in the conversation.