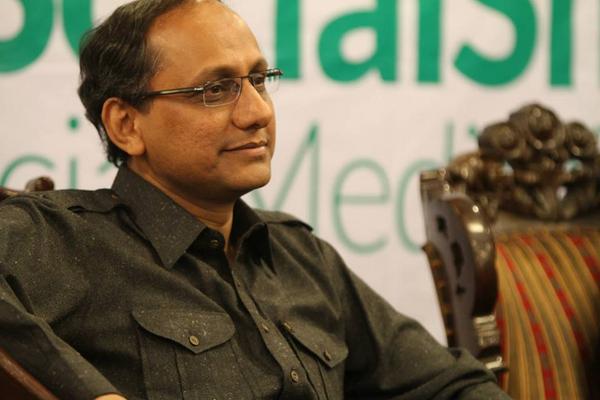 ---
Sindh to only promote students of up to grade 8: Saeed Ghani
Says education boards' rules do not allow promotion of all students
---
KARACHI: The Sindh government on Tuesday clarified that it had announced promotion of students only of classes 1 till 8.

Following a meeting of the Sindh Education Department, Sindh Education and Labour Minister Saeed Ghani while addressing a press conference said the committee has decided to promote students up to class 8 based on their performance of the previous year.

He said the provincial government understands the difficulties faced by students and will only make decisions that will make it easier for them to resume their studies.

The minister underscored that as per the laws of the boards of examination all students cannot be promoted. He added that the committee will consult with the federal government pertaining to the exam schedule.

Ghani said the pandemic has changed the dynamics of the entire world, and world leaders are unsure when the vaccine would be developed

He further stated that the Sindh government was not yet announcing a new date for opening of schools.

Majority of provinces had earlier opposed reopening of educational institutions in the country from June 1 fearing a drastic increase in coronavirus infections.

During Inter-Provincial Education Ministers Conference (IPEMC) held on May 6, Punjab, Balochistan and Sindh provinces had said the virus could infect children if schools were reopened from the next month.

However, following a meeting of the National Coordination Committee on May 7, Prime Minister Imran Khan decided that schools will remain closed till July 15 and board examinations will be cancelled.

Students were decided to be promoted on the basis of their performance in the previous board exams. Federal Minister for Education Shafqat Mehmood had also tweeted about the decision.