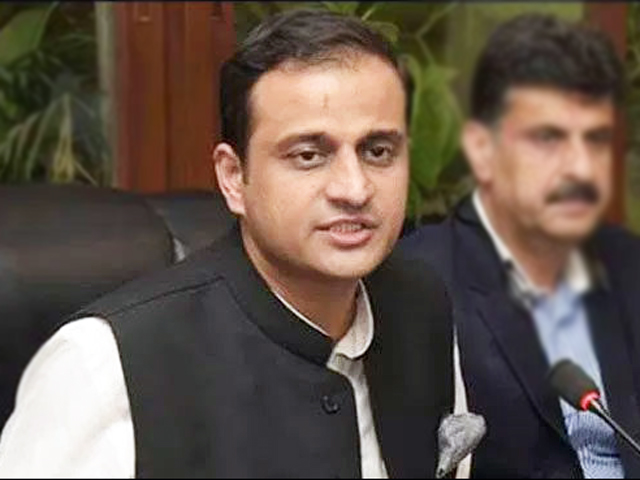 ---
Sindh govt accuses Centre of biased policies
Wahab defends Sindh's health dept, says patients from across Pakistan avail treatment in the province
---
KARACHI: Senator Murtaza Wahab, spokesperson of the Sindh government, on Tuesday accused the federal government's policies of bias.

"The Sindh government is not biased but the Centre's policies reek of bias."

Addressing a press conference in the Sindh Assembly's auditorium, the spokesperson to the Pakistan Peoples Party (PPP)-led Sindh government defended the provincial health system.

Wahab claimed that examples of public-private partnership emerged during PPP's time in government. According to him, patients from all over the country avail free of charge treatment in provincial hospitals.

Citing the Gambat Institute of Medical Sciences in Khairpur as an example, he claimed that 196 patients availed free of charge liver transplant there.

After the 18th Amendment, Sindh allocated a budget of Rs11 billion for the treatment of cardiovascular diseases, according to Wahab.

The spokesperson insisted that expensive procedures are carried out in hospitals of Sindh free of charge, and 30 per cent of the patients treated in Sindh come from Punjab.

The Sindh government is criticised every day, lamented Wahab.

Responding to allegations made by leaders of the ruling Pakistan Tehreek-e-Insaf (PTI), he claimed that PTI leaders were critiquing the Sindh health department these days, but had they ever opened the budget books, they would not be making such statements.

Wahab also bemoaned that the prime minister makes rounds in Punjab, Balochistan, and Khyber Pakhtunkhwa, but does not visit Sindh.

Earlier this week, Sindh Chief Minister Murad Ali Shah said the provincial government was on board with the federal government's decision to ease the lockdown, after weeks of sparring with the Centre on how to stem the tide of Covid-19 and stamp out the coronavirus pandemic.

The Centre and Sindh were earlier at odds over the measures to flatten the coronavirus curve and had unleashed a barrage of criticism against each other.  The province was pushing for a strict lockdown while the federal government wanted to ease restrictions taking into account their impact on the economy and the lives of the poor.