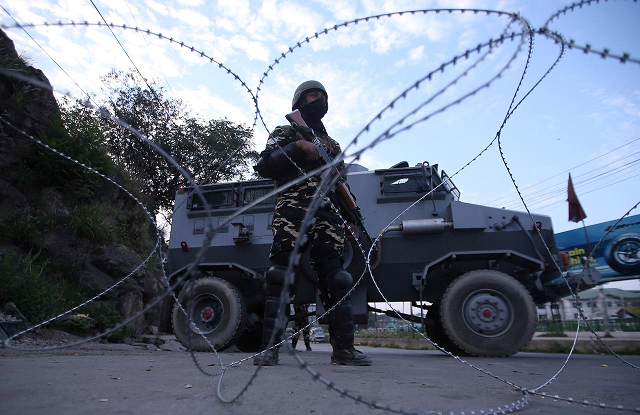 ---
India using Covid-19 as 'iron curtain' in IOJ&K
Ex-envoy says there are no 'cost-free' or 'risk-free' options to stop atrocities
---
With most of the world imposing lockdowns to curb the spread of the novel coronavirus (Covid-19), India has been using the virus as an iron curtain for its policy of genocide in the disputed Himalayan territory of Jammu and Kashmir and for reinforcing its August 5, 2019, lockdown.

These views were shared by Ambassador (retired) Ashraf Jahangir Qazi, the former Pakistani envoy to India, US and China, in a webinar on "Humanitarian Assistance amid the Covid-19 Lockdown in Indian-Occupied Jammu and Kashmir (IOJK): International Response to the Clampdown." The webinar had been organised by the Islamabad Policy Research Institute (IPRI).

'Historically wrong' Labour Party chief urged to change stance on Kashmir dispute

While Islamabad seeks peace with its neighbour, we should emphasise on India and the rest of the world that we will not tolerate and stand by the genocide in IOJK, he said, adding that there is no cost-free and risk-free option to stop the genocide in the disputed Himalayan territory, save Kashmir, and avoid a war with India.

Pakistan's nuclear deterrent is meant to deter war not pursue war, he said, adding that if people of the Kashmir valley are threatened with genocide, Islamabad must take bold measures.

He added that August 5, 2019, when New Delhi revoked the special status for IOJK, it transformed Kashmir from a longer-term diplomatic challenge to an existential challenge for Pakistan. 

Published in The Express Tribune, May 12th, 2020.