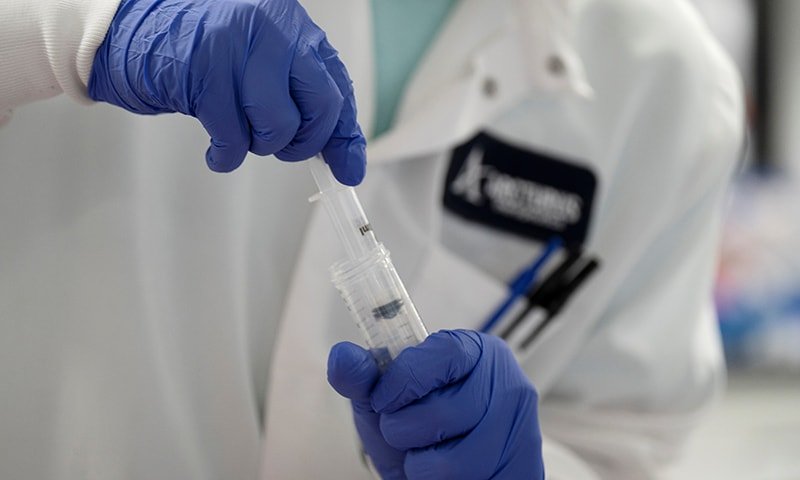 ---
Experts call for access to open scientific data
30,000 thresholds for novel coronavirus cases
---
ISLAMABAD: As Pakistan crossed the 30,000 thresholds for novel coronavirus (Covid-19) cases, experts on Monday called for setting up an open science data platform for evidence-based policy formulation to tackle the pandemic.

This was stated during a webinar on "Covid-19 and Open Science". The webinar had been organised by the United Nations Educational, Scientific and Cultural Organization (UNESCO) in partnership with Pakistan Academy of Sciences (PAS) as a follow up to the UNESCO Virtual Online Ministerial Dialogue on Covid-19 held in March.

US will have coronavirus vaccine by year end: Trump

UNESCO Representative in Pakistan Patricia McPhillips, Pakistan Academy of Sciences President Prof Qasim Jan, Higher Education Commission Chairman Prof Tariq Banuri, UNESCO Jakarta Director Prof Dr Shahbaz Khan, National Institute of Health (NIH) Executive Director Maj Gen Aamer Ikram and Pakistan Biological Safety Association (PBSA) President Prof Zabta Shinwari, and Dow University of Health Covid-19 Focal Person Prof Saeed Khan, were the panellists who spoke on the importance of open data and knowledge access.

The panellists emphasized that the pandemic has reinforced the global necessity for open access to scientific data. They agreed that although multiple crises are underway globally, Covid-19 is the most acute, followed by climate, biodiversity, pollution, water and energy.

Published in The Express Tribune, May 12th, 2020.