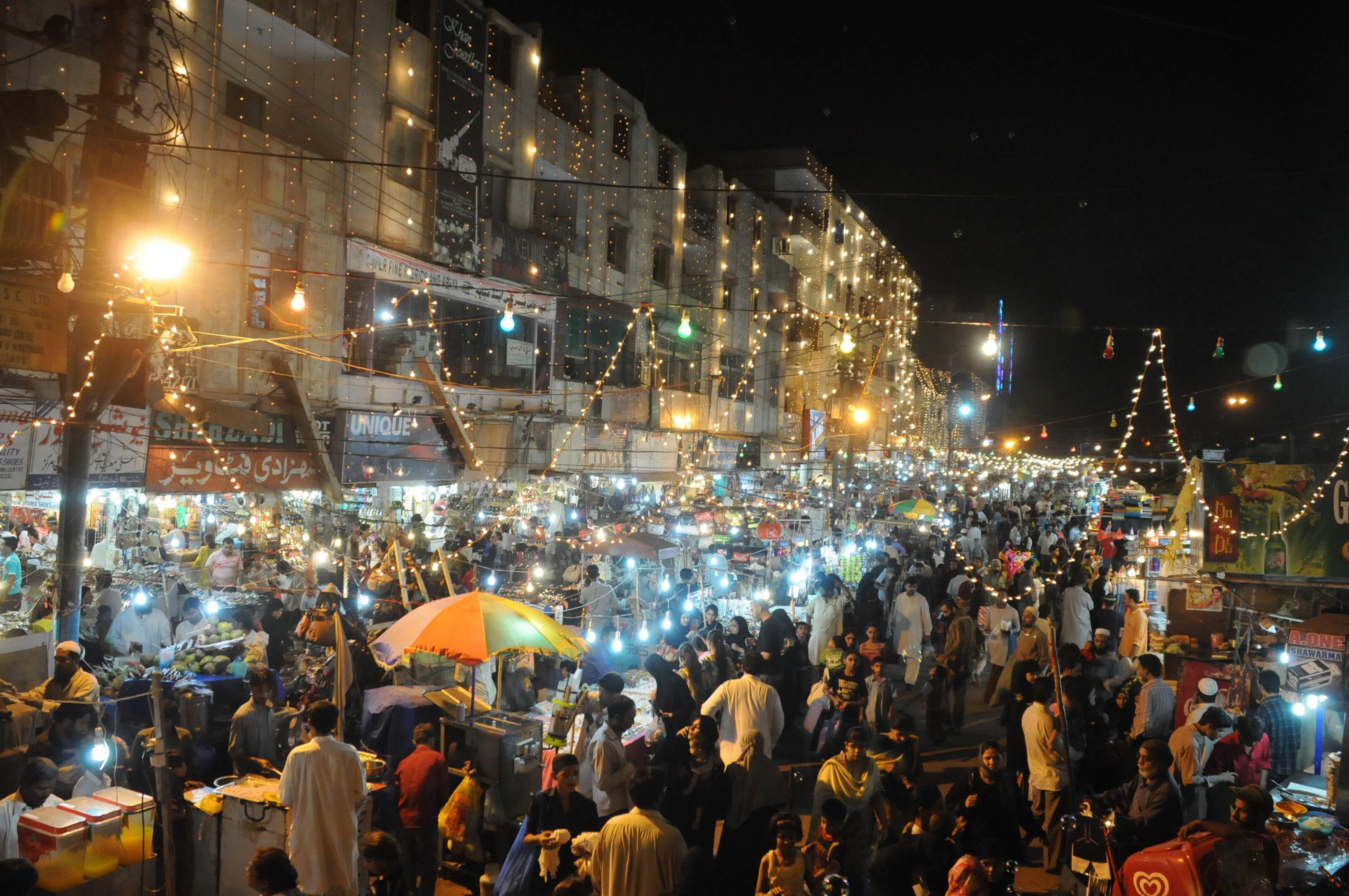 ---
Eid shopping: citizens throng markets
Traders voice hope to overcome losses
---
LAHORE: Ahead of Eidul Fitr, most city markets opened on Monday after a prolonged lockdown of over a month and a half.

On the first working day after easing of lockdown, huge crowds were seen in commercial areas across the provincial capital, setting aside all government instructions regarding social distancing.

Speaking to The Express Tribune, shopkeepers thanked the Pakistan Tehreek-e-Insaf (PTI) government for allowing them to open their businesses ahead of the Eid. They also complained about heavy losses incurred due to the coronavirus-induced lockdown which has already claimed 667 lives in Pakistan and over 284,000 in the world.

Eid shopping spree takes Lahore by storm

A trader from Lahore Centre, Sajjad Khan, said that though the shops had been opened, only a few customers were in the market. "Usually in these days we don't have time for Iftar owing to a large number of customers visiting the markets but today after a prolonged lockdown, hardly any customers were seen. Earlier, we used to close our shops around midnight but as per the government's instructions we have to close our businesses at 5pm," he said.

A shopkeeper from Hafeez Centre, Saleem Mahmood, pointed out that the prolonged lockdown has wiped out the purchasing power of citizens as a large number of people have already lost their jobs.

"Retail business is all about the circulation of money. We buy stocks from importers and distributors and sell them to citizens after adding our profit. Unlike salaried class, traders earn their livelihood when money changes hands.

But the lockdown has broken this cycle, which resulted in traders having to consume their capital during the period. The lockdown has pushed several shopkeepers under debt," he explained.

A citizen, Muhammad Rashid, who was trying to find Eid dresses with his family in Township area, said though he had to leave home for buying daily-use items during the lockdown, his family had come out almost after a month for Eid shopping. "Though we are trying our best to maintain social distancing, it is very difficult for people to keep distance in such congested markets," he pointed out.

People still prefer physical stores for Eid shopping

It seems wise that the government did not permit big shopping malls to open to avoid the spread of coronavirus but in reality they are safer than the small congested markets and shops. The government should review this decision otherwise the congested markets could prove dangerous. Rashid pointed out, "Everywhere you see heads. People are not taking precautions."

Another citizen, Abid Hanif Khan, also complained that the government has allowed businesses to open but no public transport was available in the city. Citizens have to travel on rickshaws in which it is impossible to maintain social distancing.

"Rickshaws and Qingqi drivers are offering their services at high fares although petrol prices have been slashed."

If the government has decided to open markets and businesses it should also allow public transport to ease commuters' problems, he added.

Meanwhile, Chief Minister Usman Buzdar reiterated that the government has allowed specific businesses and shops to open, along with more industrial units, just to ease miseries of daily wage earners, but these businesses will have to follow the SOPs. He also warned that legal action would be initiated in case of SOP violation. Buzdar has already directed the local administration to ensure strict implementation of SOPs relating to easing of the lockdown.

Published in The Express Tribune, May 12th, 2020.