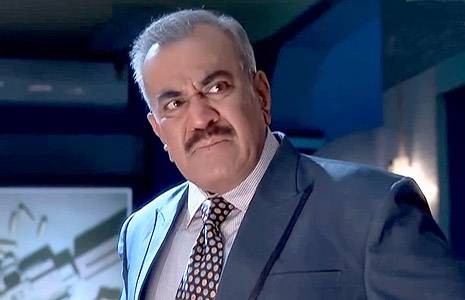 ---
Did 'CID' predict Covid-19?
Actor Shivaji Satam compares a 2013 episode with the current scenario
---
It appears that India's longest-running detective series CID has also joined the likes of Hollywood film Contagion and novel Eyes of the Darkness, in predicting the coronavirus pandemic. In a recent interview, actor Shivaji Satam who plays the evergreen ACP Pradyuman recalled an episode that was very much similar to today's circumstances, reported Hindustan Times.

The episode in question was named The Case of the Deadly Virus and aired back seven years ago.  "One of the most memorable CID episodes for me was The Case of the Deadly Virus. It was quite similar to the current outbreak, in which, faced with an unknown virus threat, we needed masks and bodysuits to handle it. Of course, back then, all we could show was a vial of the fast-spreading contagion, but the premise was the same," Satam was quoted as saying.

Watch the episode here:


In the episode, a pharma employee after getting fired decides to inact his revenge by releasing a deadly virus.   "This seemingly harmless vial contains a dangerous strand of a new virus. A kind previously unknown to man. Not only does it cause a horrifying death, it also spreads like wildfire, taking more and more lives. The only cure for this virus is death, " a voiceover narrates in the opening sequence of the episode.

Have something to add to the story? Share in the comments below.