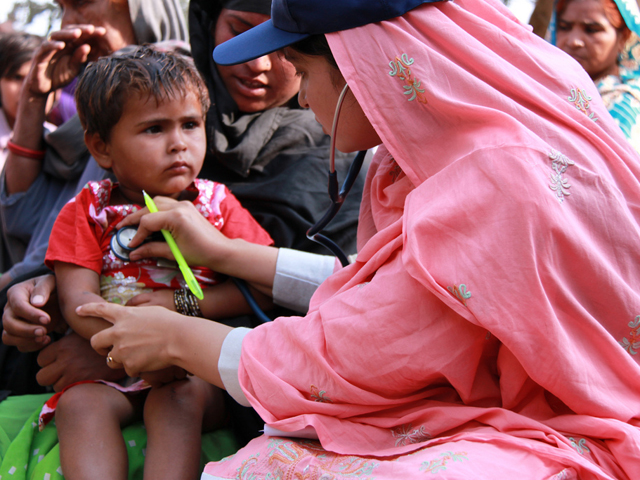 ---
'No govt alone can tackle Covid-19 challenge'
Mayor says private sector should help daily-wage workers, needy
---
KARACHI: No government can cope with the current pandemic alone, therefore every stakeholder must cooperate with the local government, said Karachi Mayor Wasim Akhtar, while paying tribute to frontline healthcare workers on Sunday.

He added that five doctors and seven paramedics working at hospitals under the administration of the Karachi Metropolitan Corporation (KMC) have tested positive for Covid-19 so far.

Healthcare workers struggle to stay safe in twin cities

Akhtar maintained that well developed countries have been hit hard by the virus as well and their economies have also suffered. He appealed to all those involved in the private sector to come to the aid of daily-wage workers and those in need.

He further disclosed that the KMC currently has 40 ventilators and has established four filter clinics in different hospitals to ease the burden of the pandemic, adding that coronavirus testing facilities would be provided at all KMC hospitals with laboratories.

Over 90,000 health workers 'infected with Covid-19 worldwide'

Meanwhile, the Karachi metropolitan commissioner Dr Syed Saif ur Rehman reiterated that the entire world is collectively facing hardships and uncertainty due to Covid-19, adding that though the local government is playing its role in the current circumstances to aid the public, the people too must adopt precautionary measures for their own protection.