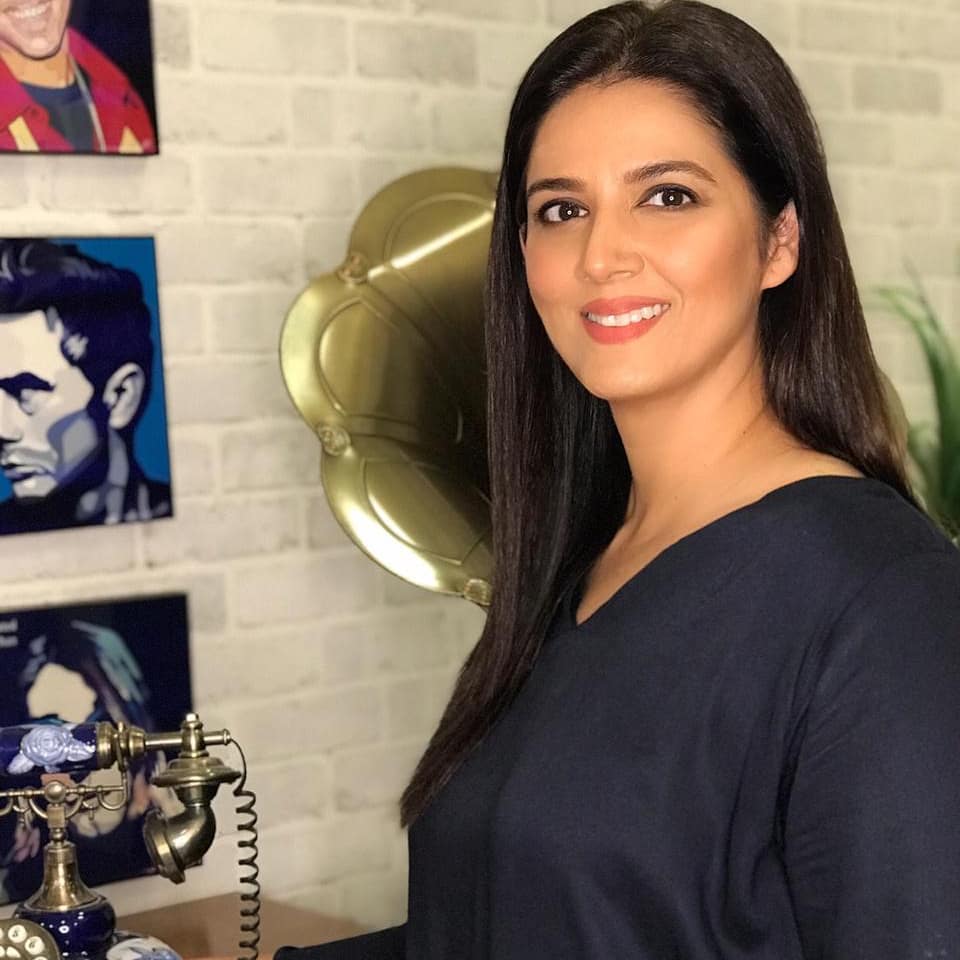 ---
KARACHI: Born to a Kashmiri family, one would say that Savera Nadeem has the formidability to carve her own path and that, she has. The 46-year-old is a widely known name in Pakistani entertainment industry - most recently for her surprise appearance in the mega-hit Meray Paas Tum Ho.

So, how exactly has Savera managed to make a place in the industry and sustain it as well as she has? "When I started off it was not easy to break into the industry. Actors used to work very hard, day and night to make a name for themselves," she said, in conversation with The Express Tribune.

https://www.instagram.com/p/B99pdxnpxY4/

"I believe that today there is lack of depth and drive," said Savera, in terms of what 'acting' has to offer these days. "In our times there was not much exposure and things weren't available as easily, like they are today," she added. But has that impacted the industry negatively, perhaps? Savera doesn't think so. "Today the industry has opened its door and it's good to see that a lot of talented people are coming forward."

Savera also maintains that she prefers a certain working environment and has her standards known. "I prefer working in a certain environment where there's comfort for actors, especially for women while they are dressing up and getting ready. There should be a sense of privacy for actors," she opined. "Acting is sensitive work and when one is exposed to these things they become even more so and that can really affect our work and performance. We should be comfortable, feel respected and proud of our work.  I am particular about this."

https://www.instagram.com/p/B9mD8Jrp8Co/

But surely, there has to be a difference between the actors then and actors now, maybe in turns of tantrums or diva-like behavior? Savera is of the belief that one can only point this out if they've seen someone getting reprimanded for that. "Senior actors are used to giving interviews and being in the limelight so they understand the seriousness of the medium. New actors need time to learn and bring proficiency," she said simply.

She also believes that your success or strong footing will not be guaranteed only based on your looks. "Beauty is a plus point but acting skills count the most. An actor has to be relatable to the viewers. His/her acting should connect with the viewer like the stories. There are a lot of things that count except beauty; impression and screen presence count as well."

Being a strong, formidable woman does not guarantee strong roles in the industry though. With an onslaught of ever more questionable story-lines and flaky roles, Savera feels that there is a huge dearth in quality when it comes to female roles. "There are so many facets of a woman's personality, so many dimensions to explore then why do we revolve around one or two topics? We have amazing stories of female athletes, cricketers and etc." she expressed.

https://www.instagram.com/p/B9y7HiwJX1T/

"I agree that women are subject to abuse and many dramas courageously speak about them but there are many positive aspects that should be highlighted as well."

In the same breathe, she also shared that she would not be averse to the idea of working in a film – she earlier had a cameo in Manto - not if she was offered a good role.

Savera is also well aware of the role of social media in making a star today, but has kept herself relatively away from it for the most part. "Instagram addiction is not good. Sometimes I find it awful that we are after everybody and watching them all the time," she said. She went on to add that she does understand the benefits to it as well, but feels the close-up look at personal lives is perhaps almost too stalker-esque. "Sometimes I think, what politics is there in having millions of views and likes? It truly has become a game that everyone has to play."

https://www.instagram.com/p/B9Y9RQXpx4I/

A married woman with two kids, life has been fulfilling for Savera in terms of a stable family life and career, and right now, she is quarantining with her family. "It might be tough for others to stay at home but I am spending quality time with my husband and kids and it is good for me," she said.

"I feel you become a better actor when you experience life more, when you know more nuances, and depth of emotions. Marriage has brought maturity to my work," she added, crediting her work ethic and discipline to the changes she had to make as her life changed after marriage. It is safe to say, Savera has managed to find her safe space in a world that can easily get too much.